Aaliyah's debut album isn't 'Old School' but timeless after 25 years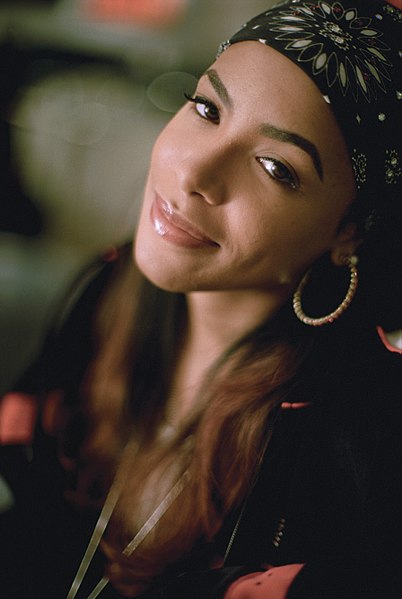 Music fans have tried to pass the title on, but the Princess of R&B is still unquestionably Aaliyah. With her 1994 debut album, "Age Ain't Nothing But A Number," Aaliyah proved that age truly was just a number with moving songs about infatuation and heartbreak at the age of 15. Despite her sudden death in 2001, Aaliyah's debut album solidified her spot as a pivotal black female artist within the R&B scene for her legacy to continue on. 
Hidden behind dark sunglasses, baggy clothes and a cool demeanor, Aaliyah was a mystery to many. However, what wasn't a mystery was her immediate success. To name a few milestones, her first album spent 37 weeks on the Billboard 200, peaking at #18. Her debut lead single,"Back & Forth," peaked at #1 while spending 39 weeks on the R&B/Hip-Hop Songs chart. 
The first lead single "Back & Forth" combined Aaliyah's alluring vocals with the album's producer and chart-topping singer, R. Kelly. With a gritty, new jack swing beats, they produced a house party anthem for the 90's. With lyrics like "I got jazz personality, G mentality/Beats from Soul Train," Aaliyah not only started the trend for the tomboy girl-next-door, but showed that she could manage in a male-dominated industry. 
Aaliyah also showcased her duality as a vocalist with softer ballads. Her sultry, silky vocals skillfully portray the ups and downs of love, like in the re-edition of The Isley Brothers' "(At Your Best) You Are Love" and the controversial single "Age Ain't Nothing But a Number" because of its seemingly autobiographical lyrics. The maturity in her voice and subject matter in these soulful ballads made listeners second guess her age. 
Even with the infamous controversy that follows this album, Aaliyah's reputation and relevance remains intact. The controversy revolves around speculations involving marriage between Aaliyah and R. Kelly (respectively 15 and 27 years old at the time) which were confirmed to be true after years of denial from both parties. This issue still remains years later in light of R. Kelly's growing list of criminal charges, but the talent of Aaliyah is not to be undermined, nor has it been. 
In the 12 tracks' entirety, the replay value of this album is undeniable. In her shortened career, she only managed to release three albums, each furthering her into the hearts of the public, especially within the black community. To this day, "Age Ain't Nothing But a Number" set the bar higher for R&B artists by establishing what it meant to truly be an original artist and role model.