No. 7 men's basketball completes perfect home record in 77-65 Homecoming victory
St. Edward's University Homecoming Weekend brings together friends, family and lots of basketball. SEU No. 7 men's basketball team hosted UT Permian Basin on Thursday and Western New Mexico on Saturday. Defeating both teams allowed the Hilltoppers to close the regular season perfect at home, 15-0, and improve their home win-streak to 29. 
Senior captain August Haas describes the weekend as filled with lots of family, fun and appreciation as he enjoys the bittersweet feelings of playing his last game in the place he has called home for two years now. However, the guard mentions that this is not the end of the season.
"We are happy about the two wins and we are going to keep this going. This weekend, family is here, so [there's] a little bit of pressure. But that's no excuse, we've got to play better. We've got two tough games next week, away too. We have to get back in the gym, practice and try and get a little crispier on the offensive end," Haas says.
Junior forward Corey Shervill underwent wrist surgery in August, a challenge he accepted with grace and resilience. With the help of trainers and a strong support system, Shervill has come back to be, once again, an essential piece of the offensive system by being one of team's leading scorers with 11.4 points per game. Shervill describes the biggest challenge both he and the team face as "bringing it every night consistently for forty minutes." 
Although Shervill's veteran status has allowed him to not falter under the pressure of being nationally ranked or contributing to a perfect record at home, it has brought lifelong friendships with teammates who were once unfamiliar foes. Shervill, along with eight others, bid the first of many farewells to the graduating class this weekend.
"It's the last home game, it's one of the lasts. There will be many more lasts but hopefully the final last doesn't happen until the middle of April, but they're my guys. It was emotional to see some of the guys play here for the last time," he says. 
Head coach Andre Cook describes Homecoming as a special weekend due to the large crowds and extensive list of activities. Known for their flashy dunks, scorching offense and explosive defense, Cook is thrilled to lead the team and is grateful for the campus's support.
"They deserve big crowds to see them play. They are fun to watch. They try to score the ball, they try to play the right way and I am always excited for them when more people are there watching them," Cook says.
Cook credits much of the season's success to the group of veterans, a small incoming class provided Cook with the opportunity to nurture strong bonds and expand the skills of returning players. 
"Its veteran guys with another year in the offense. We went to Australia in the summer we indoctrinated Jake Krafka into the offense … the guys who are a main part of your rotation, they've run the offense for multiple years now so they are more comfortable, they get more freedom to play and we feel good about that," Cook says.  
The team will travel to take on Dallas Baptist on Thursday, Feb. 20 and Tarleton State on Saturday, Feb. 22. 
Leave a Comment
About the Contributor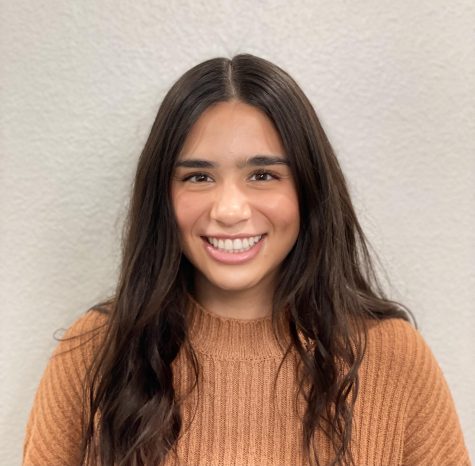 Odett Ochoa, Sports Editor
My name is Odett Ochoa, I am currently pursuing my Masters of Business Administration at SEU. I joined HV Fall of 2018 as a staff writer, and have loved...