Against All Logic blends harsh noise, ambiance to create new house music
Nicholas Jaar released another album under the Against All Logic pseudonym titled "2017-2019" on Feb. 7. The album is abrasive — much more abrasive than his other work, and it works wonders. If you are a huge fan of his 2018 album "2012-2017," you may be put off by this release at first. 
Jaar began releasing music in 2011 with his debut album, "Space Is Only Noise." The album is mainly composed of ambient house music, a style that Jaar continues today; it was met with critical acclaim from many music publications. 
Jaar reached a critical peak with 2016's "Sirens," where he mixed ambient textures and slower house beats, but his style changed again with the new moniker Against All Logic and the release of "2012-2017," an album consisting of much more traditional house tropes. His new release redefines his sound again. 
"2017-2019" opens with "Fantasy," a track that is also on "2012-2017." With a pitched vocal sample and deep bass synths, the track is a light opening to the record; however, near the end of the track, listeners are cued into what the rest of the record holds. 
"If Loving You is Wrong" and "With an Addict" go along with the trend of "Fantasy." The tracks continue the record's descent into experimentation and noisiness. "With an Addict" is one of the standout tracks from the record, featuring an obviously IDM-inspired drum loop. The music is frantic, but the vocal sample sounds like it could be on a DJ Screw tape. 
Then the album devolves. "If You Can't Do It Good, Do It Hard" is an alarming, anxiety-inducing track which perfectly transitions to the next mood of the album. "Alarm" follows, and the track holds true to its name. It is a song that will make you clench your teeth while remembering a really bad night out. 
The centerpiece of the album, "Deeeeeeefers," then takes the noise and anxiety to a new level. The track stands out as it meshes synthwave and harsh noise into a danceable, nauseating track. 
The rest of the album includes "Faith," "Penny" and "You (forever)" which signal the comedown from a bad high. "You (forever)" wraps the album up perfectly, fading out into ambient bliss. 
"2017-2019" is an album to be listened to in one sitting. The tracks flow into one another seamlessly, grabbing the listener and pulling them into the dark world of Jaar. The album is not for the faint of heart either. Tracks like "Deeeeeeefers" tense your muscles, while others make them dance. 
"2017-2019" is the most attention-grabbing album to come out this year. It will hopefully signal the beginning of a trend which will merge dance music with noise to bring more filthy house tracks to induce a panic attack. 
Dedicated fans of house music were unhappy with the popularity of "2012-2017" because it only scratched the surface of the underground house scene, but both those disappointed with Jaar's previous effort and those elated by it can find something to love in "2017-2019."
Leave a Comment
About the Writer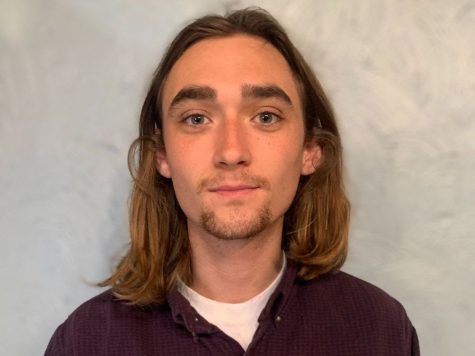 Ben Cardillo, Viewpoints Editor
Hi! I'm Ben Cardillo, I will be graduating this May with a major in Writing and Rhetoric and a minor in Photography. I grew up in Tampa, FL (go Bucs),...