Newly-implemented Student Success Coaches aim to advise first-year students
For many incoming college students, the leap from high school to college can be intimidating. Last semester, the St. Edward's Student Success Center added a new program in hopes of helping first-year students stay on track.
The Student Success Center located in Moody Hall has worked with other departments to guide students through their first year at St. Edward's. Some departments that work with the Student Success Center include Academic Counseling and Exploration (ACE), Academic Support Programs, Career and Professional Development, Study Abroad, Student Disability Services and International Student Services (ISS).
Starting last semester, all first-year students are assigned a success coach, a staff member who works one-on-one with the student to help guide and advise them in their first year at St. Edward's. In fact, every student, including upperclassmen, has been matched with a success coach who serve as an additional support system.
Dina Mireles, Associate Director for ACE, directly serves as a success coach for students on a daily basis and says the program is a great way for students to become aware of the opportunities the university can provide for them.
"Success coaches are students' partners throughout their time here, assisting in creating personalized roadmaps that are unique to them. Success coaches also help students connect to faculty, resources and engage with the broader campus community," she says.
Mireles also believes that the office's frequent availability and openness is a beneficial reason for students to continue coming back.
"Students are embracing the fact that they have a success coach and are sharing their wins with us, as well as their challenges," she says.
Around 600 first-year students in the program met with their success coach in the first week of the semester fall 2019. With so many students involved, Associate Vice President of Student Success Nicole Trevino says the program has the potential to keep improving and the collaboration of all the contributing faculties can make that possible.
"While we are currently in the first year of the new success coach model, we are very excited about the feedback that we have received so far. In the coming years, we will continue to provide incredible support to our students and evolve in response to the needs of our students and campus community," Trevino says. "If we look at student success as a puzzle, each of our offices in the Student Success Center focuses on a different part of the puzzle. In my role, I see how these puzzle pieces fit into the university overall, with the university's vision, student experience and the overall higher education landscape always in mind."
Freshman communication major Andrea Cardenas says that the success coach program has been a critical resource for her early success at St. Edward's and says that the guidance she has received has helped navigate her academics in her first year.
"Any doubts, questions, or concerns I had my first semester, I would visit my success coach and always leave feeling relieved and at ease," Cardenas says. "Having someone to help you navigate the difficulties of college life makes the experience all the more enjoyable."
Leave a Comment
About the Contributors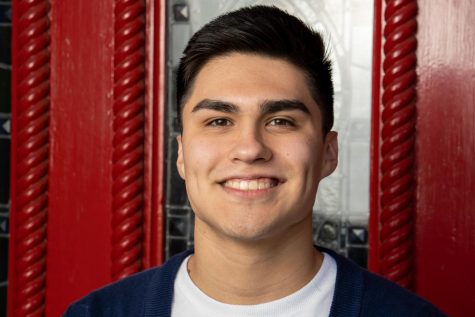 Adrian Gonzalez, Sports Editor
Hey! My name is Adrian and I am the sports editor for Hilltop Views. I am a senior Writing & Rhetoric major with a concentration in Journalism &...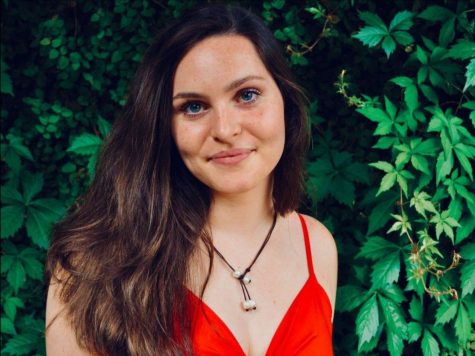 Gracie Watt, Photo Editor
Hey y'all! My name is Gracie Watt and I am a junior majoring in communication with a focus in journalism. I'm proud to be the Photo Editor for Hilltop...