Bad Bunny continues to break rules with new album '#YHLQMDLG'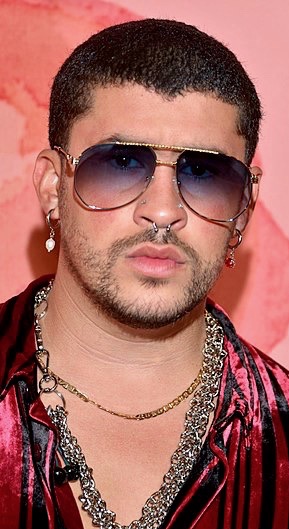 Just when the music world thinks they have Bad Bunny's music figured out, he changes direction and surprises fans with material that comes out of nowhere — except it doesn't.
According to Rolling Stone, the 25-year-old Puerto Rican star's new 20-track album  "#YHLQMDLG" resorted to "reggaeton a la marquesina," a more street savvy form of reggaeton once deemed too risqué and was relegated to garage parties in Puerto Rico.
"#YHLQMDLG" (Yo Hago Lo Que Me Da La Gana) or "I Do Whatever I Want"  was mostly produced by Tainy, a renowned Latin producer who helped shape the sounds of reggaeton and Latin trap. The album also features collaborations with Latin reggaeton superstars such as Sech, Daddy Yankee and Anuel AA.
"I can do whatever I want. That's how I feel right now. It's about doing what you feel," Bad Bunny told Billboard. 
It's no secret that the young Puerto Rican superstar is ambitious, passionate, innovative and outspoken. Most notably, Bad Bunny led protests against the former Puerto Rican governor Ricardo Rosselló after leaked messages revealed major instances of corruption in the island's government. Yet, perhaps his most attractive, or unattractive qualities are his inclusive political views and support for the Latin LGBTQ+ community.
Roughly two weeks ago, while performing "Ignorantes" with Sech on Jimmy Fallon's "Tonight Show," Bad Bunny wore a skirt and a shirt that read, in Spanish, "They killed Alexa, not a man in a skirt," per Pitchfork. Bad Bunny's fashion statement was an inclusive, anti-transphobic response to the recent murder of Alexa Negrón Luciano, a transgender woman who was murdered in Puerto Rico.
Within the 20 tracks, Bad Bunny reveals three different versions of himself: the chaotic regguetonero who ignites the party with his perreo in "Safaera," "Bichiyal" and "La Santa," a broken-hearted Bunny in "Si Veo a Tu Mama," "Vete" and "Ignorantes," and finally the self-conscious and tired Bunny in "<3."
The latter track is a reflection of the wear and tear that comes with being an artist. Yes, artists are generally envied for their glamorous and seemingly perfect lives, but in reality are constantly in the public eye without rest. 
Not to mention, artists are adored and revered as if they are gods. Bad Bunny acknowledges that while his music has propelled him to the top of billboards, he feels no desire to be revered as a king or a god; he simply wants to be Benito (his given name). 
While "<3" is not the most exciting track, it is the most heartfelt and sincere. The slow and monotone song thanks his parents, grandma and, most importantly, his fans for their unconditional support despite his peculiar fashion choices, fluid views on sexuality and fiery trap beats. Bad Bunny closes the song by informing his fans that in nine months he will release a new album before retiring for good. He wants to retire on his terms; after all, he does whatever he wants.
Leave a Comment