Missing the old Kanye: Newest album 'Donda' convoluted by controversy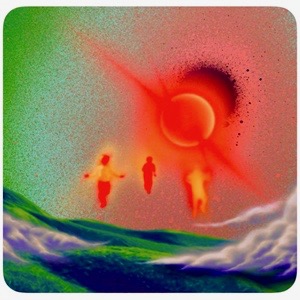 Kanye West's latest track "Donda" serves as a tribute to his late mother, Dr. Donda West, but controversy and lack of artistic direction looms over the 10th studio album's message. Kanye's previous projects, like "Jesus is King" and "ye," barely reach 23 minutes \ and feel unfinished. However, "Donda" asks listeners to tune in for a dragging 108 minutes that ends up hiding the introspective themes of loss and spirituality that should've been the album's driving force. 
What ends up fueling "Donda" is the exploitative marketing — beginning with the three listening parties. Each listening party featured a revised version of the album, but it became a spectacle rather than an appreciation of music. It's difficult to understand what Kanye's reasoning was for inviting artists like DaBaby or Marilyn Manson onstage with him, but theatrics and Kanye seem synonymous over the past years. Comprehending the visuals of the listening party was a losing battle, ending with more unanswered questions, such as why is his ex-wife Kim Kardashian on stage? Kanye's artistically empty decisions made it easier to miss all of the changes to "Donda." For instance, the shuffled track order, added songs  (like fan-favorite, "Off the Grid") or revised verses.
The issues don't disappear following the album's release; convoluting the album's core message of exploring Kanye's multifaceted identity. This era of Kanye is reflected in his music: more subtle yet darker in its toned down worship-like aesthetic following "Jesus Is King." Through this subdued style, the content should be at the forefront, but the hype prior to the release of "Donda" is more memorable than the album itself. "Donda" prioritizes quantity over quality, with most of the songs either blending together from similar production styles or slightly missing the mark. 
Analyzing "Jesus Lord"—the second longest track behind "Jesus Lord Pt. 2"—highlights the core of what "Donda" is as a body of work. Kanye opens up about fighting multiple demons, such as addiction and grieving his mother's death, and connects it to a shared struggle of staying connected to his faith during these times. There's a shift from analyzing Kanye but society through a politicized lens, warning the Black community to not become another 'statistic.' It features a verse from Jay Electronica, but the outro narrated by Larry Hoover Jr. ties these themes together. His speech highlights the case that Kanye asked to be pardoned of his father, Larry Hoover Sr., who's currently still incarcerated for 175-200 years in prison. 
This profound lyricism is hidden from the dragged out nature of the minimalistic-sounding song and unusual flow for Kanye, which is the case for most of the tracks on "Donda." Standouts are "Jail," "Off the Grid," and "Believe What I Say," but it's key to recognize that these tracks are reminiscent of Kanye prior to "The Life of Pablo." He announced on that album that the new Kanye was here to stay, and the beginning of "Donda" seems like this new version of the rapper has potential. Yet, the end of "Donda" doesn't make the yearning for old Kanye disappear; in fact, "Donda" ends with wondering if Kanye can ever follow up the legacy left behind from his older work. 
Leave a Comment
About the Contributor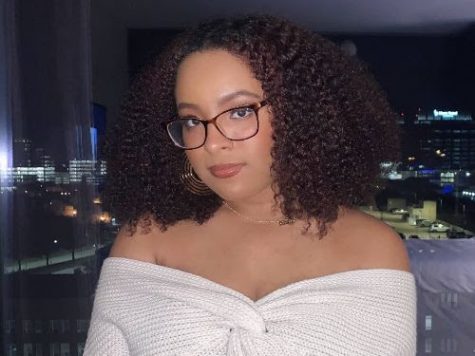 Taheera Washington, Staff Writer, Newsletter Editor
I'm Taheera Washington, and I'm one of the Newsletter Editors! I'm a senior majoring in Writing & Rhetoric with a concentration in Creative Writing...