Olivia Rodrigo's debut album "Sour" showcases her musical style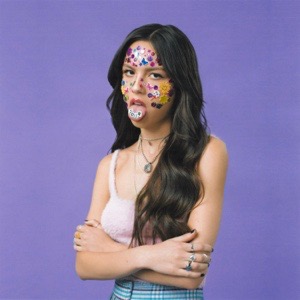 "Driver's license" by 18-year-old Olivia Rodrigo swept the nation with its sudden popularity after its release on Jan. 8. Rodrigo's first Billboard No. 1 hit, the song garnered 76.1 million U.S. streams and 8.1 million audience impressions in radio airplay. Rodrigo began her career in acting, with roles on Disney shows "Bizaardvark" and "High School Musical: The Musical: The Series." Despite originating her career in Disney, she is beginning to break into a new image with her debut album "Sour." While "driver's license" deserves this praise and attention as our first introduction to the album, Rodrigo's entire debut album has so many songs that deserve several listens. 
Released May 21, "Sour" details the stages of a breakup with most of its tracks and anyone who's experienced a relationship will be able to relate to their message. These songs encapsulate confusion ("1 step forward, 3 steps back" and "enough for you"), sadness ("driver's license" and "traitor"), jealousy/anger ("deja vu" and "good 4 u") and acceptance ("happier"). These songs are very emotional and showcase the many feelings after a relationship ends, as well as how these emotions overlap.   
While the album is mainly focused on a breakup, it features songs on other hard-hitting subject matters. These subjects include the all too familiar teenage angst ("brutal"), dealing with insecurity in the age of social media ("jealousy, jealousy") and reminiscing about an old childhood friend ("hope ur ok"). 
Not only does she have her own unique and original style, Rodrigo also incorporates inspiration from other artists, such as Taylor Swift and Paramore. The song "1 step forward, 3 steps back" incorporates Swift's song "New Year's Day", "deja vu" incorporates Swift's "Cruel Summer" and "good 4 u" incorporates Paramore's "Misery Business." Rodrigo stated that Swift is one of her favorite artists, so fans of Swift are sure to enjoy Rodrigo's album. As co-writer of the album, we can see Rodrigo's artistic style blossom as she starts to navigate through adulthood. Whether you're around her age or older, have gone through similar situations or not, the album has both relatable and fun songs to sing along to. Hopefully we can see more of Rodrigo's life experiences told through music in the future.
Leave a Comment
About the Contributor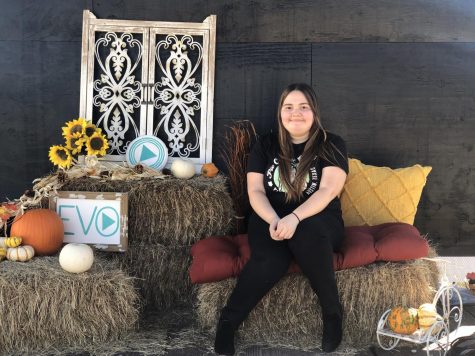 Isabella Bass, Life & Arts Editor
I'm Isabella Bass, and I'm a junior Writing and Rhetoric major with a concentration in Journalism and Digital Media. I've lived in Austin my whole life,...