SEU Leadership renames Doyle Hall as part of Strategic Plan 2027
The renaming of Doyle Hall to Equity Hall took place over the summer, according to a letter sent out by President Fuentes. 
"This renaming will allow our community to have additional dedicated space to host activities and promote the critical work we do in support of diversity, equity, inclusion and justice daily," the letter said. 
The official signage was changed at the beginning of the fall semester, and a ribbon-cutting ceremony for the building's formal dedication is planned for Homecoming weekend. 
Currently, Equity Hall is home to the School of Behavioral and Social Sciences and holds several offices, lecture rooms and Human Resources. With the renaming, Equity Hall will also begin to house the Office of Equity and Employee Relations.
Going forward, student and faculty artwork and scholarly work which display topics on equity and justice will be displayed inside and around the building. Programs and meetings concerning diversity, equity, inclusion and justice (DEIJ) will also be held in the building, like heritage month events. 
"Equity Hall provides us with a new opportunity to amplify, leverage and extend the ways in which our commitment to DEIJ is evident across campus and will have space for the campus community to celebrate the diversity and vibrancy of our hilltop," SEU Leadership said. 
According to SEU Leadership, the renaming supports goals for the university's Strategic Plan 2027 by setting forth "initiatives that lead to excellence."
"[Equity Hall] creates inclusive and accessible spaces across several dimensions, including the physical, virtual, sociocultural, and developmental, so that all members of our community can better work, learn, live and thrive," SEU Leadership said.
The building was constructed in the 1950s and recently underwent modern renovations in 2009 by architect Specht Hartman. The renovations added an addition that bridges Equity Hall to its neighboring building, Premont Hall. The Board of Trustees adopted the renaming in October, 2021.
The renaming includes "language that communicates [the] Holy Cross commitment to equity [and] will create a physical reminder of our goal to create educational equity for all at St. Edward's University," SEU Leadership said. 
Leave a Comment
About the Contributor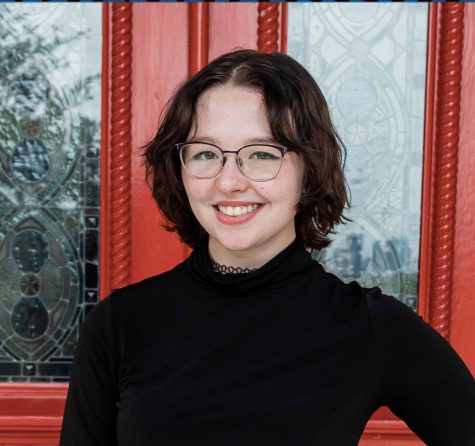 Claire Lawrence, Editor-in-Chief
Claire is a senior Communication major with a minor in Journalism continuing to dedicate her time growing and learning as a student journalist. Claire...