REVIEW: Mary Moody Northern Theatre's unique, modern rendition of "The Miser"
The Mary Moody Northen Theatre kicked off its 2022-2023 productions and 50th anniversary with French playwright Molière's comedy play "The Miser." The play was also performed during the MMNT's inaugural season in 1972.
Since "The Miser" is in the public domain, the cast and crew were able to adapt the script and make this performance truly unique. Granted, the plot is still very much the same as Molière's original, but the setting and costumes certainly give it a southern makeover.
"I think the Wild West adaptation allows for a modern take on a classic story that allows people to connect with it even more," actor Che Greeno, who portrays Valero, said. The addition of southern accents and spurs gives "The Miser" a fresh spin on a play that has appeared on countless stages since 1664.
Various students, faculty and staff came out on Sept. 22 to support the show's opening night.. 
The addition of newer references made the adaptation even more enjoyable, adjunct professor of theatre history Emily Green said.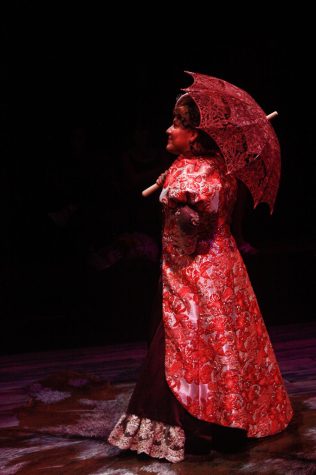 Most of these modern references shine through the sound cues, ranging from a character's entrance music to a scene's change in mood. This production, in all its Wild West glory, uses physical comedy along with sound cues to keep the audience laughing.
"While this is a professional play, we have the understanding that it's a comedy," stage manager Tomaz Nicolai Diaz said,  
The casted students performed wonderfully, with each of them bringing something to the production. In particular, Christian Meaux and Kyndal Rinewalt create a wonderful sibling dynamic as Clint and Ellie. Mac Lyndall as the sheriff sparked more than a few laughs throughout the audience. Zach Benoit, as Jake, even showed  off his dancing skills.
Actor Mical Trejo from the St. Edward's class of 1997, appeared as a guest performer from the Actors' Equity Association. Trejo played the witty roles of Molière and Anselmo.
The lead of this production is played by actor Ben Wolfe, a St. Edward's alum from the class of 1999  and member of the Actors' Equity Association. He does a phenomenal job performing the role of Harper (known as Harpagon in the original); however, I would have liked this character to be played by a current student.
Nevertheless, a successful play is one with actors capable of fully embodying their characters. In this regard, "The Miser" certainly triumphs. MMNT's rendition experiments with a Wild West motif, all the while bringing the centuries-old French comedy to life in the 21st century.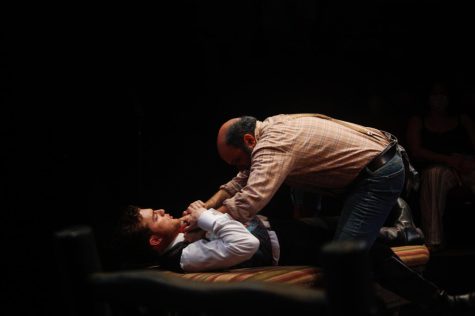 According to Mia Ramirez, who portrays matchmaker Fannie, "The Miser" sets up a stark contrast for their next production, "These Shining Lives" by Melanie Marnich.
Overall, I give MMNT's "The Miser" 4.5 goats out of 5. 
"The Miser" will continue to run through Oct. 2.
Leave a Comment
About the Contributors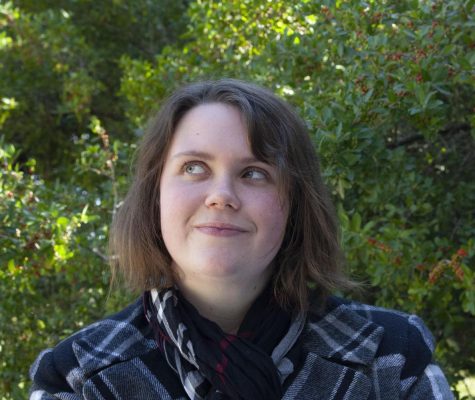 Melissa Gunning, Sports Editor
Melissa Gunning is graduating this December with a degree in psychology, minor in writing and rhetoric and certificate in evidence-based addiction counseling....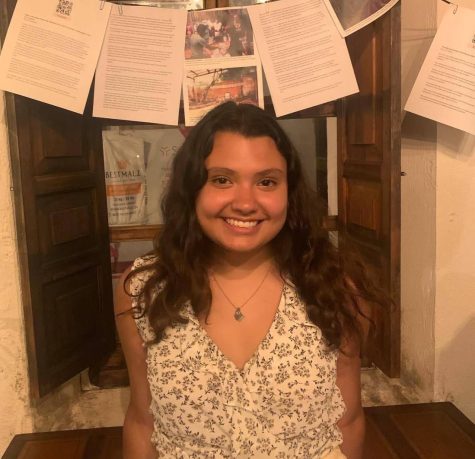 Nina Martinez, Copy Editor
Nina Martinez is a senior at St. Edward's University, earning her Bachelor's in Writing and Rhetoric. Martinez has reported and edited for Hilltop...