CAMP celebrates 50th anniversary on the hilltop
Since 1972, the College Assistance Migrant Program has been a part of St. Edward's University, one of the four pioneer schools that implemented the program and the only one that has maintained it continuously since its creation. 
The program was crafted in the '60s to address American poverty, remove economic and social barriers and make university accessible for low income families. Over the years, CAMP at St. Edward's has welcomed around 3,000 students. Through fundings from the Department of Education for first-year students and university scholarships for the rest of their undergraduate years, the program has helped its students fulfill their higher education dreams. For its 50th anniversary this year, CAMP is preparing celebrations to highlight its accomplishments, current students, faculty and alumni. 
"It's a university that definitely focuses on diversity and inclusion, and CAMP definitely falls under that pillar," CAMP program director and alumna Sonia Briseño said. 
Created to serve Hispanic students, who often times are the first in their family to attend college, the program is committed to campus diversity and to the development of these students after college.Through the support the university offers not only academically but also financially and emotionally, CAMP alumni were able to take the next steps in their careers as a result of this commitment to the students.
"We have CAMP alumni who are exceptional leaders not just locally but statewide, internationally and nationally," Briseño said. 
After graduation, CAMP alumni pursue the next steps in their careers and continue to give back to the program. They can become members of the university's Board of Trustees, like alumna Anabel Rodrigues '14, the first CAMP alumna to join the board.
For current students, CAMP is more than just an assistance program. It is a family. 
"They have made it feel like a home," freshman Catalina Sanchez said.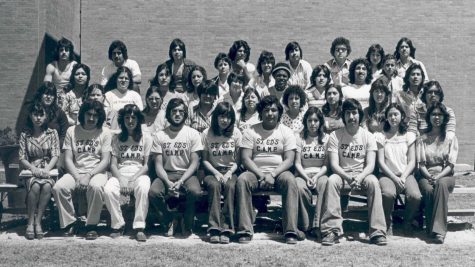 Within the program, students are able to resonate and identify with one another, developing a strong sense of community and belonging. One of the things that make CAMP at St. Edward's so special is the fact that both students and staff come from similar backgrounds, creating a safe space and smooth transition for new students. 
For the future of the program, the university plans on raising up to $10 million to increase support for CAMP students. As part of the university's commitment to providing an education of excellence, Strategic Plan 2027 focuses on Diversity, Equity, Inclusion and Justice as one of its five main goals, which supports the continued assistance for students in CAMP. 
For its 50th anniversary, CAMP is celebrating during Homecoming weekend on Oct. 29 in the Mabee Ballrooms from 3:30 to 4:30 p.m. To join in celebration, the Munday Library is showcasing an exhibit, "Celebrando Legado," during the week before Homecoming. The exhibit will highlight the history of CAMP on the hilltop.
Leave a Comment