Austin Music Love presents their first songwriter night at Lulu's Bar
Austin Music Love hosted their first songwriters' night at Lulu's bar located off south Manchaca, about seven miles from campus, on Jan. 26. Lulu's is owned by mother-daughter duo Lourdes Garcia and Maritza Gonzales, and they serve classic Mexican cocktails and do-it-yourself agua frescas with liqueur of your choice. They also have a food truck parked next to their patio area in case you get hungry where you can also enjoy live music events.  
AML is a community brand based around supporting local music. The main thing they do is open mics, songwriters' nights and songwriters' circles. AML's goal is to create opportunities for artists, especially emerging artists, to get out there. They recently started doing a playlist for local artists, and they have all the newest artist's music playlists on their website, which updates every day. They have a top 100 chart for local artists as well.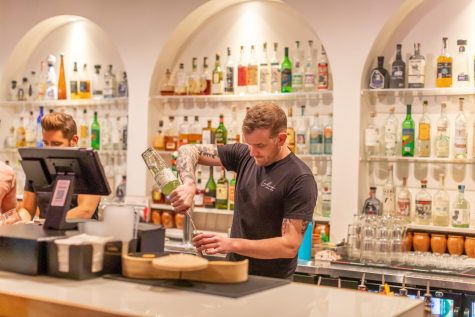 The songwriters' night consisted of 12 songwriters who performed four at a time. Four songwriters shared the stage at one time and took turns playing their original work. Then, after an hour, they changed out the group and introduced a new round of songwriters. Within the period, there were three rounds, and each was one hour long. 
Due to the significant number of people who attended the event, Filippone, a part of AML, plans to continue having songwriters' nights at Lulu's bar.
"In Nashville, they call this songwriters' night; it's a very common thing up there, and I wanted to bring that concept to Austin," Filippone said.
Filippone aims to give a chance to songwriters and musicians to perform. He mentioned open mics can be a bit troublesome because artists show up for three hours and only get to play two songs. With events like songwriters' nights, artists get to play a little more. 
"I can serve 12 artists in one night," Filippone said. "I wanted to allow people who are not newbies and want more than just an open mic opportunity. I can serve more artists in one event by having songwriters' nights. Thus, giving more opportunities to local artists."
Katrina Caine, a local songwriter and musician from Dallas, Texas, was one of the twelve songwriters who performed.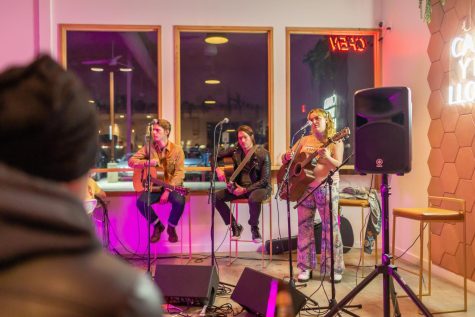 She started her career as a musician at 19 and ended up attending music school at the University of North Texas. She never imagined herself doing anything else other than music.
"I always knew I wanted to play music," Caine said. "The first concert I ever attended was Bob Dylan and Willie Nelson, and seeing people sing along to the songs inspired me to do it professionally."
Caine taught herself how to sing and play an instrument but quickly found herself needing help to learn more complex music. She couldn't understand why it was so difficult to learn the music, so she decided to figure out the science behind it all by studying music.   
Songwriters need help understanding their rights and the complexities of the music business to figure out how to get paid enough by streaming services like Spotify. Songwriters don't get paid the same amount of money as performing artists who are "superstars." For those just starting out, it's essential to understand the percentage they should get for their final cut. 
Caine believes students should take business and songwriting classes to improve those skills. Getting out and making connections is also essential because it allows songwriters and musicians to learn from other experienced musicians. 
"Find other people to write with because I have learned as much from songwriters as I would have learned in a songwriting class," Caine said. "So get involved; find a class or a person to write with."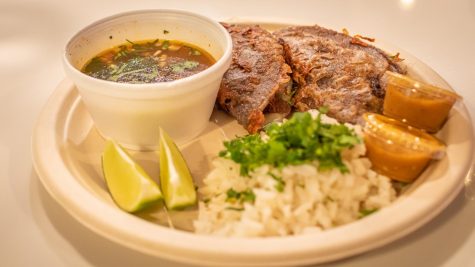 Lulu's is a great place to enjoy a cocktail or try their food. The bar is full of plants and cacti, giving it natural colors. On the weekends, Lulu's hosts an array of events, including live performances like AML. 
Those who want to learn more about AML can get more information on austinmusiclove.com and follow them on Instagram @austinmusiclove. More details about Lulu's can be found on Instagram @lulus.austin. Katrina Caine can be reached at katrinacain.com or @katrinacainmusic on Instagram.
Leave a Comment
About the Contributor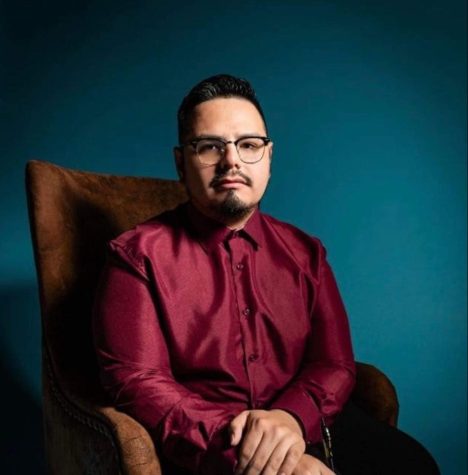 Rogelio Adame Govea, Staff Writer
My name is Rogelio Adame Govea and I am a Photography major. Fun fact about me is I enjoy getting to know people and learning from others. Creating stories...