Students relocated after notice of Teresa Hall repairs, experience upsides, inconveniences
Residents from Teresa Hall were recently relocated to Basil Moreau Casitas and Casa.. Students were notified about the move during winter break.
"Over the break, about halfway through it, they sent out an email to every Teresa resident saying that they were going to be closing Teresa for the next semester to do maintenance," freshman Jake Kogutt said. 
During Fall 2022, students experienced plumbing-related issues, and several maintenance requests were filed.
"It was determined that the plumbing would require quite a bit of updating from its original system," Tom Sullivan, associate vice president of student affairs, said. "And this, along with the issues that some students were experiencing, required us to relocate students to a site that would better support their day-to-day needs.". 
Students were given time slots for early move-in dates before Spring semester started. They had access to crates and movers to help with the relocation of their belongings.
"They didn't say too much to the residents, they just said basically that we had to move out," Kogutt said.
Despite the lack of information, students experienced a few upsides, like being closer to other residence halls, residing closer to classes and having bigger rooms. Housing fees were not waived, so residents continue to pay the same amount for Casa and BMH Casitas as they paid for Teresa Hall. 
Both Casa and BMH Casitas were closed for the Fall 2022 semester so that the university could work on restoring full student occupancy for the other residence halls. Since Teresa Hall needed restoration, relocating students to the complex was the best option.
"We expect (Teresa Hall) to be offline for the next year and a half," Sullivan said. 
Maintenance teams have still not started work on the repairs, so reopening dates have the potential to change. 
Leave a Comment
About the Contributor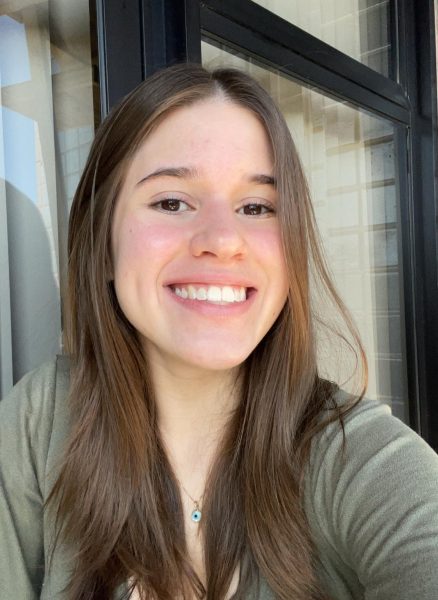 Anna Pratts, Staff Writer
Anna Pratts is a sophomore from Brazil and majoring in Writing and Rhetoric with a concentration in journalism and digital media and minoring in Global...