American Marketing Association hosts first meeting to kickstart the semester
The American Marketing Association held its first meeting on Feb. 9 to discuss the upcoming International Collegiate Conference and vote on a charity to adopt for the spring term. 
From March 30 to April 1, AMA members will have the chance to participate in the International Collegiate Conference in New Orleans. Students can compete in competitions for cash prizes, listen to speakers, get career advice, make connections and attend an award ceremony. There is a fee for each member to attend, so the club plans to start fundraising immediately to cover the cost of attendance. 
"St. Edward's stresses the importance of community and I want to follow suit, where we can utilize our skills for something good," AMA President Julia Saavedra said. "The end goal would be where we are working with other charities on the regular."
The meeting also covered strategies to recruit new members and discuss topics  like upcoming events and the overall semester plan. The club also elected a new vice president of membership and recruitment to keep records and help bring new members to the team. 
Club members then casted their votes on a charity to adopt. Members will spend time volunteering with the selected charity and implement marketing strategies to amplify community involvement. This gives them an opportunity to sharpen their marketing skills while making a difference. Voting results were not revealed  to attendees but will be discussed at the next meeting. 
"It is important to go to soup kitchens and give to the homeless, but I think we can also utilize our skills professionally and raise more awareness to places that need help," Saavedra said. 
AMA is an organization that seeks to help young marketing students become comfortable with the process of learning from and meeting new people in the field. The organization provides a space where students can grow by applying what they learned in the classroom to real scenarios.
"I hope this club will give me experience in the marketing world and help me network in places I wouldn't have regularly," senior and marketing major Angel Ruiz said. 
AMA's next meeting is on Feb. 22 at 5:30 p.m. in Moody 206, where they will hold a LinkedIn workshop. To stay updated on upcoming meetings and events, visit their Instagram.
Leave a Comment
About the Contributor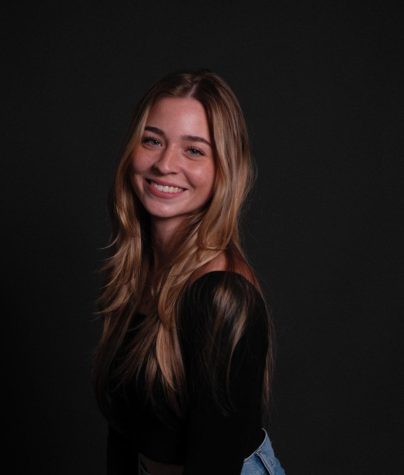 Breze Reyes, Staff Writer
Breze is a senior majoring in communication with a minor in journalism and digital media. It is her first semester writing for Hilltop Views and she's...