ReThink35's "Youth Day of Action" invites students to protest I-35 expansion plans on campus
A "Youth Day of Action" was hosted by St. Edward's sophomore and Rethink35 intern Max Heimlich-McQuarters on Feb. 15 on the Ragsdale lawn to protest Interstate 35 expansion plans. The event aimed to inspire students and to amplify youth voices.
Rethink35 displayed information about their goals on their table, along with cards for students to write and send notes to local representatives. 
"We think it's really really powerful for the next generation to have a say in this," Heimlich-Mcquarters said. "It's really (about) encouraging student activists and student leaders to get involved in their local communities."
I-35 runs directly along the east side of campus, and the proposed I- expansion plan would considerably affect St. Edward's students.
"They're expanding [I-35] towards St. Ed's," student volunteer Spencer Lynden said. "We would be able to hear 20 lanes of traffic from our campus."
Lynden also stressed the importance of accessible walking spaces in the Austin area. The Rethink35 plan includes restructuring Austin to have a boulevard of affordable housing, local businesses, dedicated bus lanes, wide sidewalks and protected bicycle lanes.
"The city loves boulevards and loves to walk and see a bunch of shops, like the Domain or South Congress," Lynden said. "I think adding another boulevard where people could hangout (is a good thing). Especially as students, we don't have many places we can just walk to instead of walking onto the highway; having a boulevard and a row of shops would be nice."
The goal of Rethink35 is to resist the expansion to avoid congestion, which they compared to Houston's Katy Freeway expansion. The 23-lane expansion added an averaged 19 minutes to commutes rather than lessening drive times. The goal of Rethink35's proposal is to reroute non-local traffic through existing highways like Texas State Highway 130.
Adjunct Writing and Rhetoric Professor Eileen McGinnis spoke at the rally to "speak out on behalf of children who don't have the ability to advocate for themselves." There are over 80 daycares and schools along the I-35 corridor. She highlighted the health risks that I-35 poses for children. 
"Kids who live within a football field of I-35 have triple the risk of pediatric asthma," McGinnis said.
In addition to St. Edward's, Rethink35 sponsored several other student days of action at universities and high schools across  the city. The organization often makes trips to Austin schools to spread their message. Last semester, founder Adam Greenfield made the trip to St. Edward's to speak with an environmental science class, focusing on both the social and environmental downfalls of expanding I-35. After hearing the presentation, Heimlich-Mcquarters decided to get involved. 
"I felt really inspired," Heimlich-Mcquarters said. "So I reached out to them and wanted to volunteer, and they gave me the position of the St. Ed's intern."
Although St. Edward's used to have a team dedicated to stopping the expansion of I-35, those students have all graduated. Now, as an intern representing St. Edward's University, Heimlich-Mcquarters hopes to rebuild a group of students dedicated to the cause. 
Austin has an ambitious Climate Equity Plan, but the I-35 expansion is under the Texas Department of Transportation's jurisdiction, giving the city little power in the matter.
"Rethink the highway," Heimlich-Mcquarters said. "The carbon emissions that are gonna be put out by expanding the highway to over 20 lanes is gonna completely negate Austin's plan to be at zero emissions by 2040. That's just not gonna be possible."
Leave a Comment
About the Contributors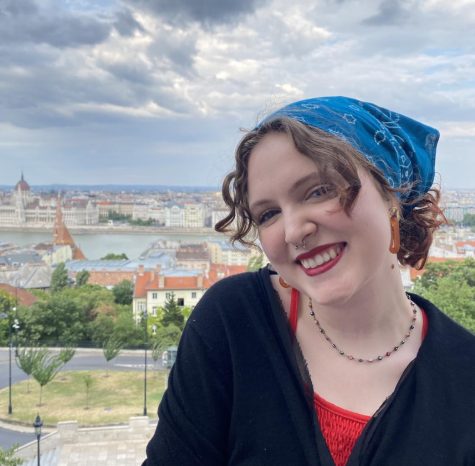 Sienna Wight, Viewpoints Editor
Sienna is a senior Writing & Rhetoric major with a concentration in creative writing. This is their second year with "Hilltop Views" and third semester...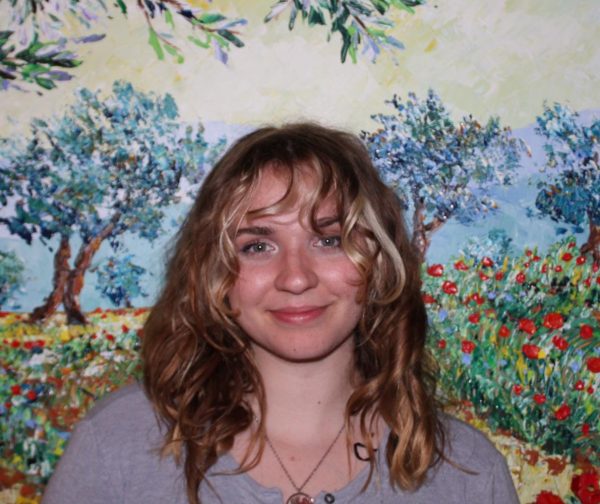 Hailey Womack, Staff Writer
Hailey Womack is a junior English major with a minor in Journalism & Digital Media. This is her second semester with Hilltop Views and her first year...