Open Commencement Conversation Brief: Feb. 22, 2023
Here's what happened at the Open Commencement Conversation hosted by the Student Government Association, Disabled Students Organization and Bridge Hilltop on Feb. 22:
The conversation was hosted as a result of recent student protests about  the upcoming spring  commencement ceremony, which will be hosted on May 6 at the Lewis Chen Family Soccer Field. 
The conversation was introduced and facilitated by Emma Viquez, president of Bridge Hilltop and SGA senator. 
Vice President of Student Affairs Dr. Lisa Kirkpatrick, Director of Student Activities Carey Mays and Assistant Vice President of University Operations Jim Morris were among the faculty present at the discussion.
Discussion results:
– The decision to host graduation on the soccer field is final;
– Graduation will be at 2 p.m. to allow ample travel time for attendees;
– The committee is building a system for students to possibly trade their extra tickets between each other;
– There will be water, fans, platforms and a large tent to cover the entire field;
– The graduation committee does not have a final architectural plan yet, but will have one by April 6 (one month before) so that the City of Austin may review and edit their plans in time for the ceremony.
Facilities:
Students raised concerns about the electrical, water and bathroom facilities available on the soccer field. The field has eight electrical outlets, no running water and no bathrooms. 
In response, the committee is considering:
– Using JBWN, Hunt Hall Cafe and bringing in large trailers with bathrooms on board for restroom access;
– The possibility of needing to pull electricity from St. Joseph Hall (fine arts building);
– Looking into other power source options.
Inclement weather plans
In the case of inclement weather, the ceremony will be split in two and held in the Recreation and Athletic Center. If this is the plan, students will be notified by May 3.
Students  were concerned that in the inclement weather scenario may not allow their guests to all fit in the RAC. Faculty reassured students that they are trying their best to make the plan possible, but nothing is certain yet.
Security and safety
– There will be a clear bag policy;
– There will be increased UPD patrols throughout the weekend;
– The university will hire private emergency medical services to be on site and on standby;
– An evacuation plan has not been finalized, but one will be communicated with students once the fire marshall has reviewed all of the plans;
– Admin will propose featuring metal detector wands as a safety feature in response to a student suggestion.
Additionally, students may file a complaint to UPD if there is a specific person they wish   not to be present on graduation day.
Roads, Lots, Parking
Similar to move-in day, parking lots and roads will be modified to accommodate the celebration, and there will be personnel to direct the flow of traffic.
Final Notes
According to administrators, if this graduation scenario is successful, St. Edward's may continue to host future commencement ceremonies in this format.
SGA concluded the meeting by reiterating, "this conversation will not stop after this event, rather this dialogue should have a positive influence on decisions going forward."
"My commitment to you…is to do everything (we can) to make this happen"  Kirkpatrick said.
Leave a Comment
About the Contributor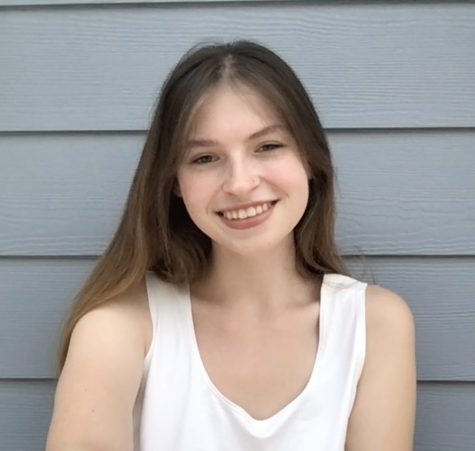 Chloe Almendarez, Managing Editor
Chloe Almendarez is a senior Psychology major with a minor in Education Studies. This is their second year working with "Hilltop Views" as Managing Editor....