University hosts annual celebration of Holy Cross Institute Convocation over 3-day period
St. Edward's University hosted the Holy Cross Institute Convocation, an annual gathering of Holy Cross educators from high schools, colleges and universities from March 1 to March 3. Various Holy Cross ministries gathered for three consecutive days of learning, discussion, workshops, prayer and networking and development opportunities. This year's theme was "Being Family."
The Convocation unites the educators from Holy Cross schools to discuss ways to better fulfill the order's mission of educating the hearts and minds of students. In discussion with one another, the guests learned new and innovative ways to continue cultivating the mission of the brothers of Holy Cross.
Over 185 years ago in France, the Brothers of Holy Cross formed the congregation, opening several schools to teach their mission. Twenty years ago, several brothers came together with former St. Edward's president George Martin, to create the Holy Cross Institute right here on campus in Premont Hall. 
The motivation of the institute is to preserve the foundational values rooted in the mission and continue implementing them. St. Edward's hosts the convocation every year as a way to carry out the brothers' mission and ensure it stays alive.
"I've been at a Holy Cross school since I was in middle school, and I've just been blessed with that form of education of the heart and the mind," senior Chris Townsend said. "Now that I am at St. Edward's, I have the opportunity to get involved in some of the conversations that reach down to the high schools that really make a difference. It's a great experience to be able to do that."
The event consisted of four keynotes and plenary sessions, each focusing on a different aspect of strengthening a Holy Cross education. The keynotes touched on ways to create an inclusive, diverse and welcoming environment.  Workshops and breakout sessions gave participants the opportunity to learn about how to create an inclusive learning community, mission leadership and integration, overcoming challenges and finding inspiration.
"
I see it as being essential for our schools to continue to flourish and to continue our legacy; the legacy of the Holy Cross brothers.
— Br. Paul Bednarczyk
Multiple Holy Cross students gave speeches, sharing stories of their experience at St. Edward's and how their Holy Cross education in high school and college shaped their lives today. Mass was celebrated multiple times over the course of the event and participants had several opportunities to connect to their faith through prayer and worship. 
Richard Bautch, the executive director of the institute, collaborates with fellow members of the Holy Cross family and with institutions of secondary and higher education. Bautch, Meigs Turgeon and AJ Valverde, the Holy Cross Institute team, spent days organizing the convocation.
"My hope for the convocation is that all the educators gather — no matter where they are in a particular school or particular group of students — that they understand better and embrace this complete student experience in Holy Cross education," Bautch said.
 This year, the convocation welcomed a special guest, Brother Paul Bednarczyk, the superior general of the Congregation of Holy Cross, who traveled to St. Edward's from Rome.
"I believe very strongly in the Holy Cross Institute," Bednarczyk said. "I see it as being essential for our schools to continue to flourish and to continue our legacy; the legacy of the Holy Cross brothers."
The institute is a permanent residence for the legacy and mission to carry on in all Holy Cross  schools and students. 
"The brothers' way was to always focus on how people felt and what they needed most," Bautch said. "It wasn't necessarily branding Holy Cross and making it Holy Cross, it was about the brothers extending that support and love, especially to students with a particular need. They would see that, address that, and help them. I think that's what family is."
Leave a Comment
About the Contributor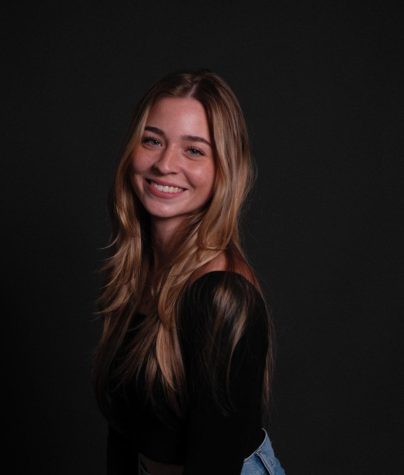 Breze Reyes, Staff Writer
Breze is a senior majoring in communication with a minor in journalism and digital media. It is her first semester writing for Hilltop Views and she's...