Councilmember Ryan Alter's first resolution combats affordable off-campus housing for college students
Ryan Alter, Austin's District 5 city council member, authored his first resolution in support of affordable student housing. The resolution was approved with amendments at the city council meeting on Feb. 23.
"I'm excited this is my first council agenda item," Alter said. "I believe it's an incredibly important issue for our city."
The resolution directs the Austin City Manager and the city's College Student Commission to create ways for students to affordably live close to their college campuses. This involves collaborating with the higher education institutions in Austin: Concordia University, Huston-Tillotson University, St. Edward's University, Austin Community College and the University of Texas-Austin.
"We talk a lot about affordability as it relates to the workforce," Alter said. "We can't forget students face new challenges when looking for housing that are equally important and should be addressed."
During the city council meeting, two amendments were proposed: one by District 6 council member Mackenzie Kelly and the other by St. Edward's President Monsterrat Fuentes. Neither of these amendments changed the resolution drastically but instead sought to include minor language changes. Alter supported both amendments to the resolution. Paige Ellis, Mayor pro tem and representative for District 8, requested to be a co-sponsor after the resolution was adopted. 
Alter is open to having conversations with students about affordability and partnering with university administrators that are involved in determining student housing. Along with these conversations, Alter confirms that he is eager to collect current data on student housing as quickly as possible.
"We get this data back by the end of the year; start making land use or development changes next year; three years until you see places ready," Alter said.
A survey conducted by Hilltop Views shows preliminary housing data for St. Edward's University students. 
Hilltop Views surveyed 43 undergraduate students (from the university's undergraduate population of 2,860) to get a better understanding of what housing is like for students at St. Edward's. Of those surveyed: 51% live on campus, while the remaining 49% commute to campus. Many students reported that they currently commute from housing near the University of Texas at Austin, with 22% in or near Central Austin and West Campus. 
The co-chair for the College Student Commission in Austin, Tatum Owens, has been serving on the council since fall of 2021. The commission was established to serve as an advisory board to the city council, representing local college student voices. Previously, Owens advised the city council on students' concerns of finding affordable and accessible mental health resources. 
In response, the CSC passed a remote access and higher-ed recommendation last April concerning the return to in-person classes after COVID-19 — specifically for students with disabilities, the immunocompromised and those struggling with their mental health, which raised awareness about the lack of baseline mental health resources available on Austin campuses other than UT Austin. 
Owens is prepared to work closely with Alter's team on the newly-passed resolution.
"I know many students, including myself, are moving out of Austin once they graduate because they simply cannot afford to live in this city without aid," Owens said. "To me, the resolution boils down to three initiatives: working with the city…, partnering with college institutions (private and public), and looking at UNO (University Neighborhood Overlay) to possibly replicate it."
"
We can't forget students face new challenges when looking for housing that are equally important and should be addressed.
— Ryan Alter
Owens anticipates a handful of changes to be made since the resolution. The first being resources for first-time renters in Austin, like the renter's rights provided by local nonprofit BASTA that amplifies tenant voices and legal resources. The second is that colleges and universities provide more on-campus housing. The third change is having more options available to live in Austin, since students are often priced-out. 
"Students feel out of options when they get here," Owens said. "Between the shocking lack of on-campus resources, up-charged off-campus rents and so many transplants coming to live in Austin, it can feel that the stock of available housing is shrinking by every entry."
To combat the housing shortage, Owens suggests adjusting the city's zoning standards to offer more available housing or "cracking down on developments that don't meet their affordable housing quotas."
The City of Austin's University Neighborhood Overlay was created to provide students attending UT Austin with housing near campus. It divided 40 acres into four districts — West Campus, Inner West Campus, Outer West Campus and Guadalupe and Dobie. Owens proposes that the city replicate UNO around the smaller local universities.
For students who are searching for information on affordable housing, the CSC offers public communications sessions at the head of each commission meeting, as well as the communications we bring from our respective campus. The commission's next meetings are on March 24 and April 21.
Leave a Comment
About the Contributors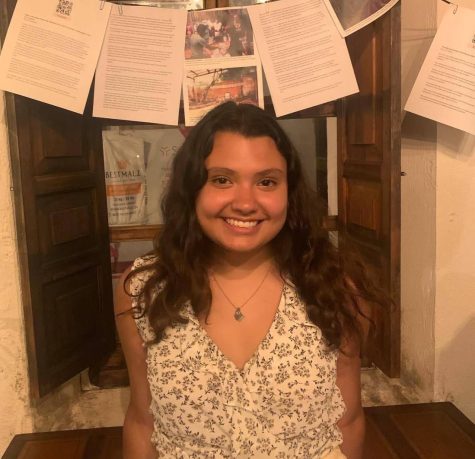 Nina Martinez, Copy Editor
Nina Martinez is a senior at St. Edward's University, earning her Bachelor's in Writing and Rhetoric. Martinez has reported and edited for Hilltop...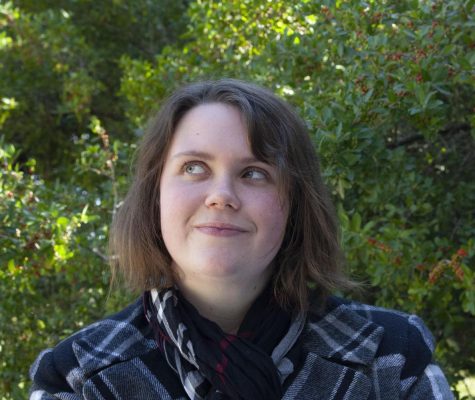 Melissa Gunning, Sports Editor
Melissa Gunning is graduating this December with a degree in psychology, minor in writing and rhetoric and certificate in evidence-based addiction counseling....