Students come together for largest annual service project
Big Event, the one-day, student-ran volunteer project, consisted of five on-campus sites and four off campus where students could serve this year. Students signed up for different projects and worked together in teams.
"Big Event has been on campus for 19 years, and this was the largest Big Event we've seen," Big Event director Ethan Tobias said. "It was also one of the first times we went off campus and were able to bring students to local nonprofits since 2019."
Students had the option to stay at school and participate in projects that directly benefited the St. Edward's campus. Stations "Campus Beautification," "SFS Garden Workday" and "Trash Pick-up" focused on cleaning the school grounds, planting new trees and working in the vegetable garden. The collective goal of these projects was to grow the school's outdoor spaces and continue to make them more welcoming. Meanwhile, the volunteer sites for Any Baby Can and Austin Creative Reuse involved making crafts for children and organized donations for sustainability and conservation.
"I think it's important for students to recognize how beneficial it is to give back to not only our campus but to the Austin community," Tobias said. "Ultimately, it helps us go beyond our own thoughts and perspectives. It helps us understand the big picture and realize our impact on society."
The four off-campus volunteer opportunities took place all over the city. Students could choose to work with Sammy's House, Austin Parks and Recreation, Austin Creative Reuse or Wild Basin preserve. Each site provided a unique opportunity to build the Austin community, whether that be to provide services for children, beautify Austin parks or contribute to the conservation and sustainability of the city.  
According to Isabella Grimm, Chief of Staff for the Student Government Association and Big Event site leader, the event was not only an opportunity to give back to the Austin and local St. Edward's community, but also a chance to get to know each other through service.
"You can sit here all day and get your education, and you can learn about what it is you're studying, but at the end of the day, if you're not connecting to what's outside the classroom, what's the point of it all?" Grimm said. "So despite your major or minor, I think there can always be a place for you to try and go out and connect with the people that need the help."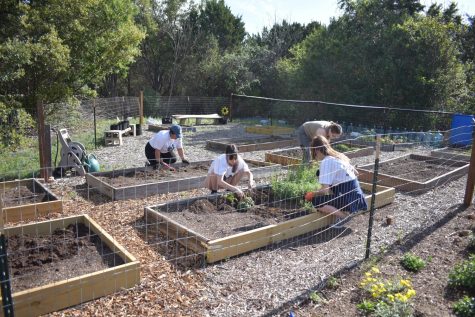 The week leading up to Big Event consisted of many on-campus events to encourage the hilltopper community. The week started with a Big Event Kickoff, with lawn games, free Kona Ice and pizza to celebrate. The Big Blood Drive was also hosted on campus. On the Sunday after the event, Big Mass took place in the chapel for reflection and prayer. 
According to Katy Van Zandt, the registration executive, students that didn't have the chance to participate will still benefit from the work done at Big Event.
"Students can benefit by talking to the participants of Big Event, because they can see there is a way to get involved that's meaningful," Van Zandt said. "It's not just going to an event and having fun; it's going to an event, having fun, while also making an impact."
View Comments (1)
About the Contributor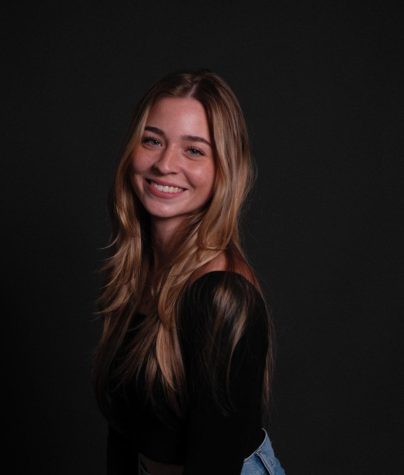 Breze Reyes, Staff Writer
Breze is a senior majoring in communication with a minor in journalism and digital media. It is her first semester writing for Hilltop Views and she's...