Veteran, entrepreneur Wes Whitlock talks "Down Range" with HSVA, GBSA
Last Friday, the Hilltop Student Veterans Association and the Graduate Business Student Association joined forces to welcome veteran and entrepreneur Wes Whitlock to share his experience of transitioning out of the Marine Corps and launching his four successful businesses: Invader Coffee, Disciples of Iron, Rogue American Apparel and podcast, "Going Rogue." Students, alumni, faculty, friends and family gathered in the Welcome Center to hear Whitlock's story. 
After an hour of mingling and snacking, HSVA Vice President Wayne Rudisill introduced HSVA President Jacob Acebo and GBSA President Logan Gollogly along with special guest Whitlock. Whitlock's introduction was accompanied by a brief history of his life and accomplishments.
The group started the discussion with questions about Whitlock's early military career and how he got started. Whitlock said he was a "bit of a misfit" growing up and that when he saw Stanley Kubrick's "Full Metal Jacket," he was inspired to enlist in the Marine Corps. 
Whitlock explained what life was like for him in the Corps — jumping from place to place, job to job — and how he ended up in Rome for his first duty station as a part of the Marine Security Guard program. While in the program, Whitlock decided he wanted to go into government work, so he pursued a degree in International Business and Administration at The American University of Rome. 
After getting out of the Marine Corps and graduating from college, Whitlock struggled to find his way in the world, as he applied for jobs in all the federal agencies thinking that would be his foot in.
"I started getting frustrated like, 'man, none of this is working out,'" Whitlock said. "I thought I was going to be able to walk into this great government job with all my experience and now that's not happening."
After working a few jobs and gaining more experience, Whitlock began working as an Executive Protection Specialist for Michael Dell, founder and CEO of Dell Technologies, and his family in Austin. While working for Dell, Whitlock started his business, Rogue American Apparel. Rogue American Apparel specializes in creating t-shirts, sweatshirts, hats and other accessories that feature creative designs of things Whitlock loved as a kid: muscle cars, the military, history, art, weight lifting and guns. Whitlock was inspired by the mosaics in Italy and his time designing morale shirts for teams in the Marine Corps. 
"
We're all unique, we're all different, and we've all been given an opportunity.
— Wes Whitlock
"I did it overseas [and] the guys loved it," Whitlock said. "So, I started doing it more just as a civilian, just messing around. Some guys would hit me up saying, 'Hey, got any more of those broadsword shirts?' I was like 'no, dude we just did those for fun. But I was like 'this is kind of cool and fun.' So, I picked up a little website and did some similar stuff, and then [the business] just started taking off." 
With the early success of his company, Whitlock began to think about other options outside of his security job with Dell Inc. Eventually, Whitlock wasn't able to keep up with both his job and his growing business, so he decided to quit his job at Dell. With newfound focus, the brand began to grow larger than ever expected. In 2017, Crown Royal awarded Whitlock with the "Veteran Business of the Year" award as a result of his charitable contributions. 
Toward the end of the seminar, Whitlock shared sage advice to aspiring entrepreneurs.
"It's competitive so you have to stay up to date with technology, all the back-end stuff and the applications that you can use in marketing. You have to market. You can do so much organic stuff, but there is going to be ad spending. Facebook is still the number one ad-spend platform," Whitlock said. "People will tell you other things, but I have done it all. Google is number two. Those can help get eyeballs on your brand and your product."
The speech ended with a Q&A session where audience members were welcomed to ask Whitlock questions about his life and businesses. After the Q&A, Whitlock left the audience with some words of wisdom.
"Stay original to you," he said. "Not only in business, but in life. Whatever it is that you are, that uniqueness about you that's in there, go there. Don't look out here for everything. Once you realize that truth, use that to empower everything else in your life. It's there for a reason. We're all unique, we're all different, and we've all been given an opportunity. Nowadays people are looking for it somewhere else. Go with it and find that truth."
Leave a Comment
About the Contributor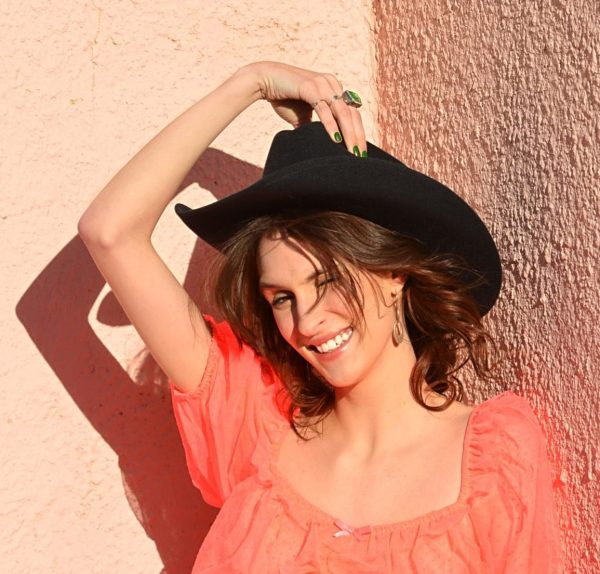 Emma Sutton, Staff Writer
Emma Sutton is a junior a majoring in writing and rhetoric with a concentration in journalism and digital media. It is her second semester writing for...