The second introductory meeting of Dungeons, Dragons and Dice (DnDnD) met last week on Sept. 11. Cader Schatzman, the founder and president, created the club over the summer in response to an @seu.confessions post on Instagram and some encouragement from friends.
"It might be funny if people knew how spur of the moment [this club] was," Schatzman said. "I sat down, I looked at the interest in this post, and I just thought to myself, 'Well, I gotta do it now.' The impulsiveness side of my brain kicked in, and I went online and I did it. And it was great."
The club hopes to address the demand for an on-campus community for Dungeons and Dragons and, more broadly, for tabletop role-playing games as a whole. And there is definitely a want: 35 people attended this second meeting, and around 25 people attended the first. Schatzman hopes this club will bring both experienced veterans and new players looking to join their first (DnDnD) campaign. 
"I want to introduce people to these sorts of games, I want to connect people to other people, and then I want to run some small, one-and-done adventures so people can test the waters and [thus] create a place where people can play these games," Schatzman said.
DnDnD plans to host monthly sessions on Fridays around 5 or 6 p.m. and over weekends to account for players' busy schedules during the week and the need for extended meeting times. Most Dungeons & Dragons sessions tend to take place over two- to three-hour time spans.
The meeting locations for the club are on a to-be-determined basis. Schatzman hopes to meet in the Moody Game Lab, but in the event that that room is unavailable, he plans to meet in a large room in Munday Library.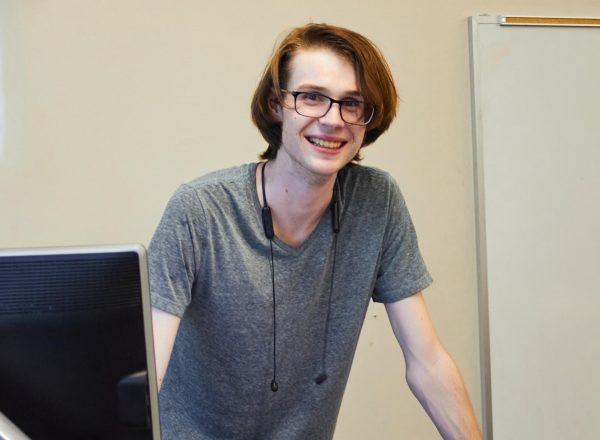 Tabletop roleplaying games (TTRPG) are played with a Game Master (GM) and two or more players. They use dice to determine outcomes of actions and it's a mostly verbal game. Dungeons and Dragons, the primary TTRPG of the club, refers to the GM as a Dungeon Master (DM). The form of gameplay that the club will officially play with is referred to as Westmarch. This style of play is composed of one-off adventures each meeting all contained within a consistent world. Westmarch is used for large, rotating groups of players and GMs, and thus a good fit for DnDnD. Players can start with new characters or continue with beloved ones each meeting, but the GM and adventure will be different each time. This allows players to come and go as they please according to their schedules. 
The first official meeting of the club will be a player creation session. Schatzman, Vice-President Charlette Jones Sharitz, and Secretary Kris Feck, as well as experienced players, will be helping newer players to create what might be their first characters. 
"I love DM-ing for new players because they have the most wild ideas," Schatzman said. "They ask me, 'Would this work?' and I'm like 'Yes, do it.' I would love to see what happens."
Schatzman also intends for this session to be a good time for veteran players to bounce ideas off of one another in preparation for the games to begin. 
The club's purpose is also to connect players to form campaigns of their own.
 "I'm very excited [to play Westmarch]," club member Soren Bare said. "[Playing DnD] is one of my favorite hobbies. But I do want to find people in the club to have full campaigns with." 
Dungeons, Dragons, and Dice are on Instagram under @seu.dndnd and on CollegiateLink here. Be on the lookout for official meeting times and locations on these sites. Come out and play!