The first inaugural Heel Country Fair kicked off Sept. 17 at the Far Out Lounge in Austin, Texas. It was founded by notable local drag queens Louisianna Purchase and BuBu in partnership with a small business, The Little Gay Shop. The fair hosted a variety of merchants, attractions and drag performers looking to give back to their community.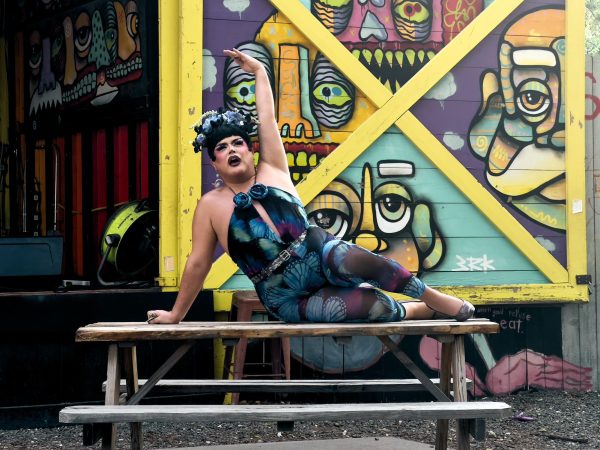 The Little Gay Shop is a queer marketplace that sources products from independent queer artists worldwide. At the shop, you can find socks that say "butts," hats embroidered with rainbows and t-shirts with "support local drag" written in pink bubbly lettering.
After arriving at the Heel Country Fair, the second round of performances began. Kitty Buick was the first to go on. Buick walked out in a Pee-wee Herman suit and removed it layer by layer to display dinosaur-shaped nipple pasties while lip-syncing to "One Word" by Kelly Osborne. 
Buick and other queens performing that day spoke out about the drag bans and other anti-LGBTQAI+ laws proposed in the Texas Legislature. 
"I am truly hoping that these laws won't pass because they will put a lot of people out of work," Buick said. "There are a lot of people who don't want 9 to 5 jobs or for some reason can't have a 9 to 5 job, but are able to thrive both professionally and creatively through the medium of drag. It would be incredibly unfair to them to suddenly take away, not only that creative outlet, but also their financial stability."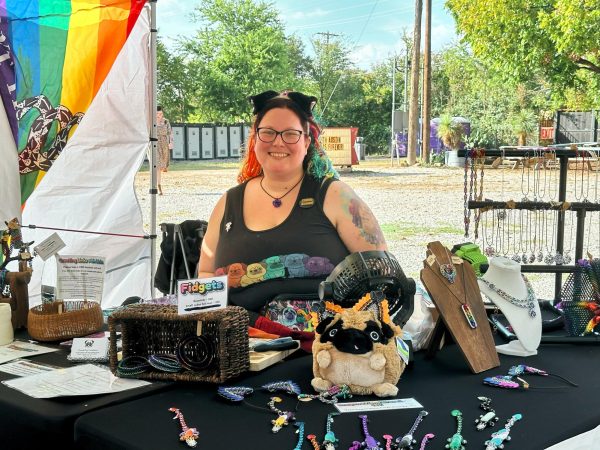 To try and counteract these laws and help those in need, all the proceeds from the games set up at the fair went toward several non-profit organizations, such as the Transgender Education Network of Texas, commonly referred to as TENT, Equality Texas and the House of Metamorphosis.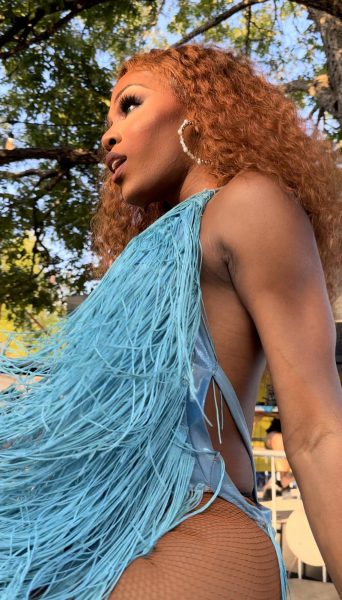 The games included a pseudo cornhole game in which the player tries to land a dildo on a picture of either Texas Gov. Greg Abbott or Sen. Ted Cruz, who both publicly supported these proposed laws. Another game was The House of Metamorphosis' "Cream Pie a Queen" booth which benefits the organization in helping to reach its goal of creating a queer space in San Marcos, Texas. It cost $5 to throw a tin full of shaving cream at performer Clawmadia. 
"I think especially within the queer community we're only stronger together," said Justin Galicz, co-owner of The Little Gay Shop. "They're (Texas GOP) trying to tear us apart. They're trying to make us more of a minority group than we are. So, by constantly creating space for everyone, we're only making our community stronger and more visible, and better."