Dogs of St. Edward's speak profound truths on vegetarianism, squirrels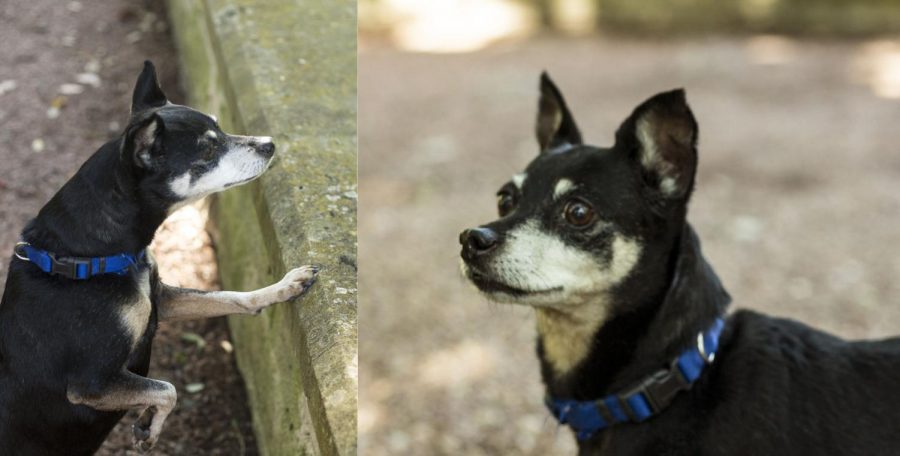 Gabrielle Wilkosz
April 22, 2016
Bailey Madan is one of two canine mascots for Madan Law. In the following interview, Bailey's owner and St. Edward's alumna Leela Madan translates for him.
I've been pretty impressed with all the squirrels today. I jumped one-third up a tree a while ago. I like it when I'm let off the leash for a little while to chase one or three squirrels.
I'm from Houston, but it rained so much there on Monday and Tuesday that everything flooded out. Now I am just happy to be in the sunshine.
I've been with Leela for 10 years. I was a stray when Leela was living at St. Edward's Place on Woodward. One day I jumped over into the balcony and I've been with her ever since.
I'm the best. I love to cuddle and give kisses. I'm super friendly and I never growl. I'm also an escape artist, but I almost always come home.
I love chicken and I really like vegetables. For a while I was vegetarian, but I wasn't getting enough protein in my diet. Now I love chicken.
My tip about St. Edward's is that all the people in the Dean's office love dogs and will happily let you lick them on the mouth.