Sky Ferreira: A must-see at Fun Fun Fun Fest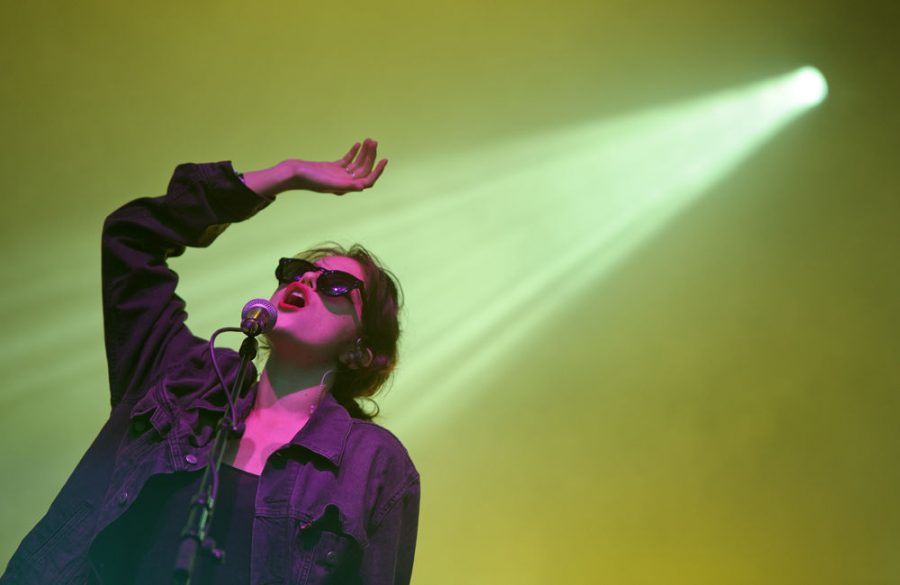 Staff Writer
November 3, 2014
Sky Ferreira plays at Fun Fun Fun Fest on Sunday Nov. 9.
A former model, Sky Ferreira is one of the best female artists out there. She has created multiple EPs, but her first official album, "Night Time, My Time," released Oct. 29, 2013.
Ferreira toured with Miley Cyrus earlier this year. On the tour, she severely injured her leg while performing her first song on her setlist. She stayed on stage for the rest of her set, and was forced to stop performing for the rest of the tour. Even though she needed 60 stitches in her leg, Ferreira didn't even notice while she was performing–or maybe she just didn't care. This shows how serious she is about performing and music in general.
Her music is pop, but also edgy. It will make you want to dance all night, but also walk around in sunglasses and a leather jacket.
Follow Amanda on Twitter @amarkoepolo