Move over Meghan Trainor, Cashmere Cat is really all about that bass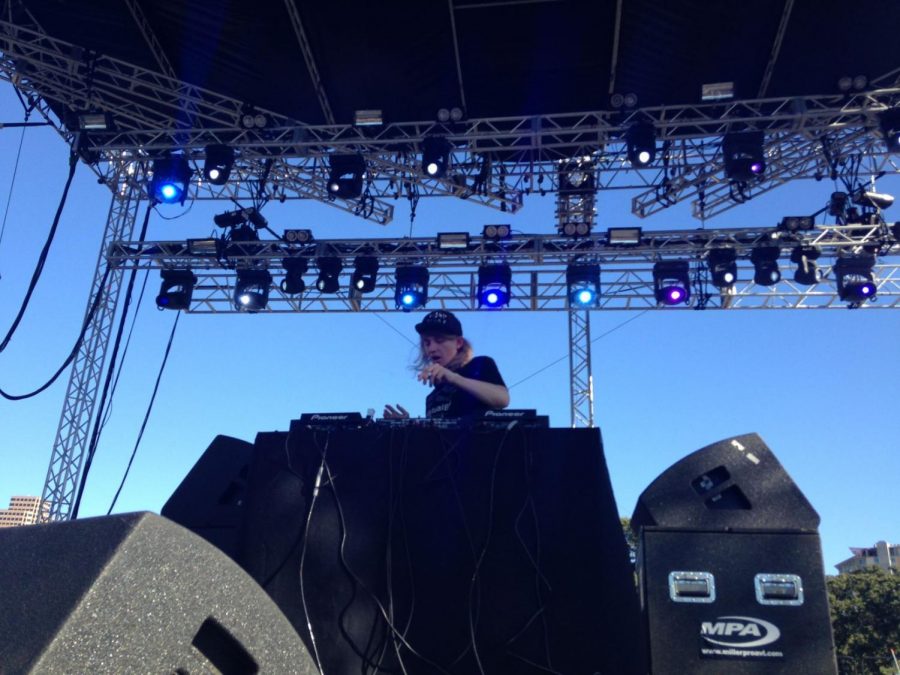 Life & Arts Editor
November 10, 2014
In round two of cat-named artists at the blue stage, Cashmere Cat successfully dropped the beat during his performance on Sunday.
Hailing from Norway, Cashmere Cat, born Magnus August Høiberg, gained international recognition a couple of years ago with remixes and edits of songs by Lana Del Rey, 2 Chainz (who performed at the blue stage on Friday night), and Jeremih. 
Cashmere Cat used two turntables, instead of a computer, and did not utilize a microphone during his performance at all, which meant no crowd work. Luckily, he didn't need it. His skinny build and stringy hair contrasted with the huge drops of heavy bass that clattered my teeth as I waded through the photo pit.
His solitary presence was coupled with crowd-pleasing futuristic hip-hop and bass music that thrummed through the grounds.
Rather than take advantage of the convenience of using a computer loaded with modern software, Cashmere Cat expertly controlled his performance in a very purist way.
He played back samples from records and produced ground-shaking bass, all through encoded knobs and faders, showing that he is a genuine DJ that has mastered his craft.
Follow Audrey on Twitter @audeveofeden