Calvin Harris' intense show made crowd go wild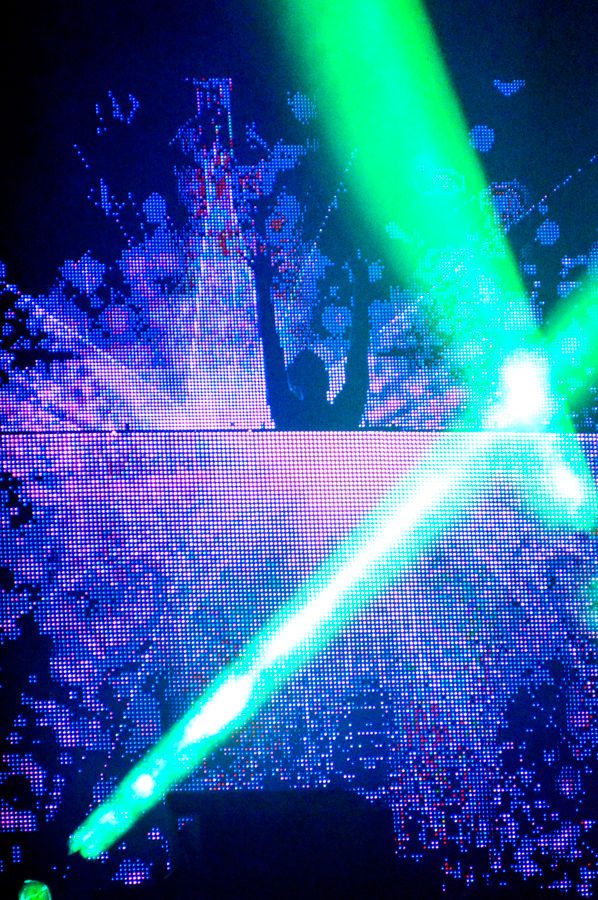 Staff Writer
October 6, 2014
Calvin Harris was definitely one of the main highlights of Sunday at Austin City Limits. Even though people had to choose between Calvin Harris and Pearl Jam, Harris was one of the most anticipated performances of ACL. People waited an hour after Spoon performed on the same stage, so the size of the crowd was huge before he even started playing.
When Harris finally took the stage, he started off with a bang and a pumped up vibe that lasted the whole performance. All of Harris' songs are catchy, and he even remixed songs that weren't his, such as "I Don't Care" by Icona Pop. He added faster beats to these songs to keep the crowd moving, and his technique worked.
The crowd had an incredible amount of energy. Everyone jumped in unison and sang along to the songs. Harris constantly yelled "I wanna see you jump, Austin!" but that wasn't even necessary. Everyone was already so into it that he probably could've gone the whole performance without saying anything at all and people still would have had a great time.
Harris' stage also had great effects that made the show even better. Harris was positioned higher up on the stage so everyone could see him. He also had incredible light shows that were on screens all over the stage and lights that pointed at or above the crowd. The performance also featured smoke that floated onstage when the beat dropped in his songs.
Obviously, Harris was one of the main highlights at ACL. One person from the crowd exclaimed, "It was amazing. There wasn't a dull moment and people were dancing the entire time. He was definitely my favorite person from ACL."
If you are planning on going to ACL this Sunday, don't miss out on Harris' great performance on the Honda stage at 8 p.m.
Follow Amanda on Twitter @amarkoepolo