J Mascis maintains acoustic roots with second solo album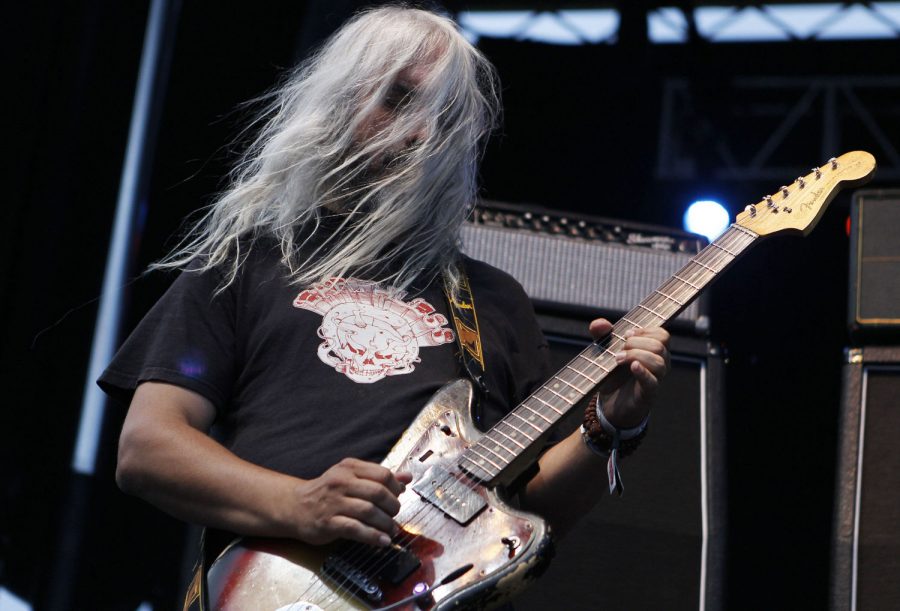 Reporter
September 5, 2014
Primarily known as lead singer, guitarist and songwriter for Dinosaur Jr., J Mascis released his second solo album on Aug. 26 entitled "Tied to a Star."
This second solo album features appearances by Ken Maiuri, front man for the 90's group Ribboncandy, Pall Jenkins, founder of The Black Heart Procession, Mark Mulcahy, former front-man for Miracle Legion and Chan Marshall, leading lady for the amazing Cat Power.
The album opens with "Me Again," a simple and gentle acoustic melody that takes on themes similar to those found in Bon Iver's music. With a clean picking pattern and high-pitched vocals, Mascis pulls off this neat sound even better than he pulled off the heavy electric guitar sound that he did for so long.
The album is pretty static in style–acoustic from beginning to end with occasional tempo changes.
In his track "Stumble," the use of electric guitar and a din drone brings back some of his old styles. With heavy drums and a light electrified solo guitar riff, this track is the most different from any of his other tracks on the album. "Stumble" poses as a good shift in tone and gives the listener a refreshing sound from the other primarily acoustic tracks.
The use of double stops in "Drifter" ties the album together and shows off Mascis' stellar guitar skills.
Closing the album with "Better Plane," Mascis brings back the solo guitar and a perfect mix of fuzz and folk style guitar to tie the album together. Overall, his vocals and skillful picking makes for a nice collection of tunes.
The natural themes that were introduced in his first solo album, "Several Shades of Why," resurface and continue in "Tied to a Star." With no clear narrative, this primarily sound-based album has proven a continuation of his 2011 solo album. If a third solo album is released, it will definitely be an unnecessary continuation.
It's always inspiring to see artists do solo albums that differ so much from their original sound, but the difference that J Mascis brings to the table is that he doesn't abandon his roots.