SXSW Music: Chance the Rapper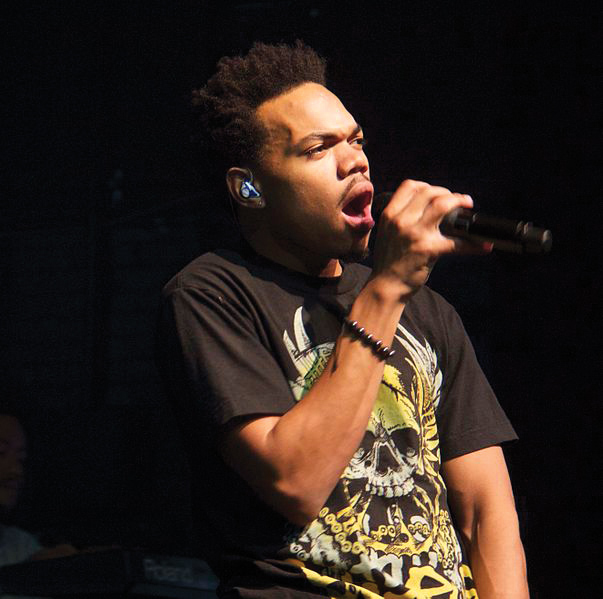 The music portion of SXSW kicked off with a few excellent showcases, and one of the most buzzed about hip-hop acts in the past year, Chance the Rapper, headlined the Chicago Made Showcase at Red 7.
After sitting through roughly four hours of an eclectic lineup featuring various groups also rooted in Chicago such as The Autumn Defense, My Gold Mask and Bonzie, fans were packed and ready for the night's closer set to perform at 1 a.m. 
The atmosphere of the venue finally sparked an electric burst once mash-up artist The Hood Internet mixed tons of popular hip-hop tracks fused with club-ready electronic jams.
Finally, the crowd oozed energy once the young emcee came out to the tune of his intro from the "Acid Rap" mixtape. Chance the Rapper immediately brought fire to his performance, packed with spasms of jittery dance moves and swift movements around the stage, encouraging the full capacity crowd to dance right along with him. Chance's flows were quick and memorable, often deemed too fast for the fans who were attempting to sing along with him.
The setlist for the Chicago rapper was filled with his best pumped-up tracks, including "Juice" and "Pusha Man" and chill songs like "Everybody's Something" and "Brain Cells," off his debut mixtape "10 Day," which originally put him on everybody's radar. The show was looking to be an unforgettable start to SXSW 2014.
Then 20 minutes into the set, Chance and his crew members left the stage as quickly as they had taken it by storm. According to the venue's sound mixer, the Austin Fire Marshall shut down the showcase due to over-capacity issues.
The crowd, now bewildered and upset, chanted various responses to the shutdown; while most were screaming Chance's name, hoping for the rapper's return, other expletives were also being shouted.
The Austin Marshall Department and police forced the crowd to exit the venue and offered to continue the show for 200 fans if the venue got cleared. No one budged, so it was clear that Chance's SXSW run was officially over as it was his first and only performance for the week, leaving after winning an MTV Woodie Award.
After that night, many venues including Red 7 became well aware of what can happen with over-capacity crowds and were strict with capacity for the rest of the festival.