Schoolboy Q's gangster rap is thoughtful but still shows grit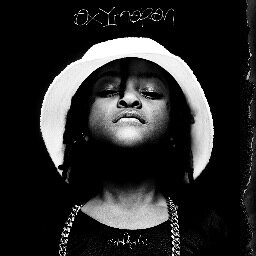 Staff Writer
March 28, 2014
What do you do when you suddenly have to follow up a classic rap album that nobody saw coming? For Schoolboy Q and his major label debut "Oxymoron," the answer is fire on all cylinders and swing for a classic of its own.
Originally, "Oxymoron" was going to be a concept album released right after labelmate Kendrick Lamar's "good kid, m.A.A.d city." After that, it slowly developed in the watchful and impatient public eye for the next year, going through a number of changes until the final product: a gangster rap revival.
Despite the indisputable status of "good kid, m.A.A.d city," it is easy to forget that Lamar was just a really sharp-eyed observer of the hell within Compton, whereas Q was on the street's frontlines as a Hoover Crip and Oxycontin dealer, and Q's narratives hit harder as a result.
The great surprise about Q is that he is up for humor and will fly around like a sugar-rushed kid, really blossoming on party-time grooves and rattling beats like "Los Awesome," "Collard Greens" and the double whammy closer of "Break the Bank" and "Man of the Year." Of course, when he gets serious, there is really disturbing stuff creeping out, like "Prescription/Oxymoron," where Q's little daughter, Joy, can be heard desperately trying to wake her drug-addled pop following lines like "I cry when nothing's wrong, I'm mad when there's peace involved." 
There is thought and depth to Q that his wild and sometimes comic persona tends to mask.
But after all the hype and the effort put into it, is "Oxymoron" a classic? It sounds like one, but let time and people be the judge, because the marker of an album is how many people enjoy it, rather than what critics might be saying.