ACL Preview: JD McPherson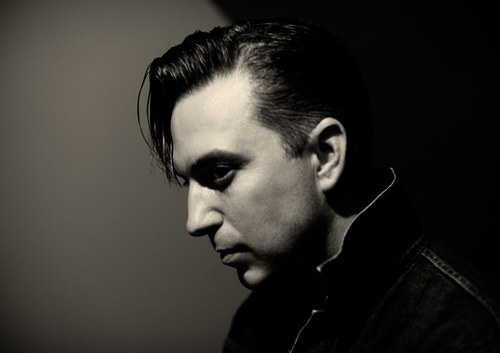 Everything is a reference to something else, from the nation's current post-modern perspective. Movements and genres and styles and ideas are constantly being revived, or their loss lamented. JD McPherson is no exception. He knows this and uses it to his advantage. His latest LP, "Signs & Signifiers," released last year on Hi-Style Records coming out of Chicago, is nostalgic on the surface but contemporary on a deeper level. His album has samples taken from 90s-era hip-hop and lyrics mentioning cell phones, but was recorded analog in only two takes.
Ranging from hard, fast-beat R&B to slick, soft crooners, this album has something for every mood and is obviously meant to be foxtrotted to late at night with your best girl (or boy). It is an album of songs for occasions, for dancing, for driving or necking. Deeply personal at a shallow level, like a Norman Rockwell cover. This music is a nod toward McPherson's ideal version of rock and roll and a return to the naive, kitschy standards of another time. It is not a time capsule at all, though. It is a re-introduction of something purer and wilder, lost in today's Top 40 hits, for the contemporary age.
JD McPherson has a confident, Sun Records approach to music, channeling Carl Perkins or Jerry Lee Lewis (on sedatives, at least) in his live performances. He is always earnest at the microphone, singing his lyrics with vital energy, slapping his guitar and grooving to the solid beat of the upright bass. He is fun to watch and has some hilarious banter, not caring about political correctness or role model posturing.
JD McPherson will be at Austin City Limits both weekends on the Zilker Tent Stage at 6 p.m. and has a signing session at 7:30 p.m. at the Waterloo autograph tent on both weekends as well.