Former 'America's Got Talent' singer releases debut album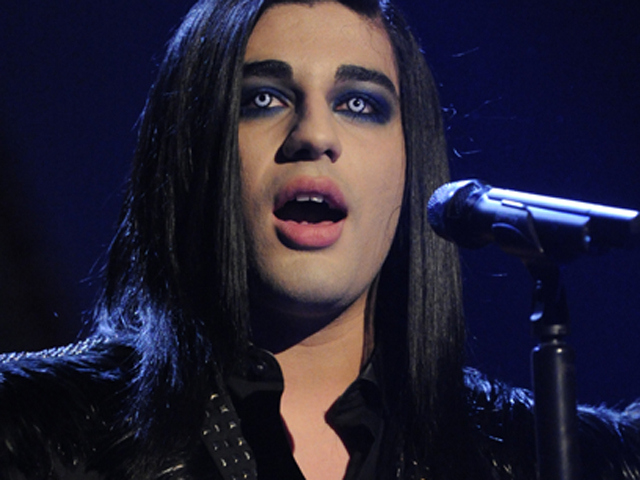 Staff Writer
October 1, 2013
A while back I was messing around on the Internet, as one does, when I noticed that a few of my friends were raving about this guy named Andrew De Leon, who apparently lit up the local "America's Got Talent" audition like a natural gas fire. Normally, I do not care about "America's Got Talent," but apparently this guy went to my high school. Since school loyalty always trumps personal taste, I went and watched the video, and what I saw and heard defied belief.
I saw a guy dressed in so much black, he looked like someone's off-duty shadow nervously walk up on stage and start singing an opera piece and within thirty seconds, every person in the room was on their feet and tears were flowing. It was like watching Plavalaguna in "The Fifth Element," only it was real. And even after he was done singing, he had another sucker punch when he revealed that "America's Got Talent" was his first real singing gig and he had entirely self-taught himself to wail out those glorious operas.
Andrew went on all the way to AGT's semifinals. He did not win, but he clearly got the last laugh, since he has a debut album called "Black Lights," and I do not know the name of the actual winner. I suspect few actually still remember. Anyway, getting to the point: this album is pretty good, though there are flaws here I just can not abide, and a lot of the songs feel forced and unconfident. "The Devil's Knight," for example, is alright, but it does not need the constant repetition of the title, much less a rap verse, and those become anchors around the song's neck. I love the novel symphonic rock/electro mix in many of the songs, but I think it lacks muscle and punch in some places, and he should have gone for it harder and louder, like a proper symphonic metal album.
Flaws aside, there is still potential here. All the opera songs that made Andrew famous are represented here, and they alone are worth it. "Counterfeit Lover" is a charming ballad, and "My Release" hits the proper symphonic rock mark.
I want to hear more from Andrew de Leon, but I want him to give more in return. Call this the first step on the ladder.