Memorial service planned for university staff member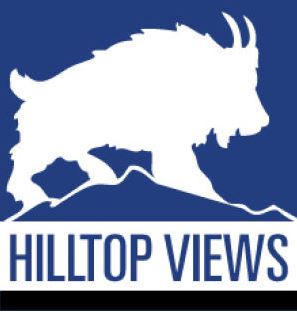 Family, friends and colleagues will gather Sunday to remember Adam Pyles, a St. Edward's University graduate and administrative coordinator for the School of Humanities, who died in Austin on July 24.
The August 25 memorial service will be held at 5:30 p.m. in the Mabee Ballroom.
Pyles was born in Lexington, Ky. on Nov. 16, 1981. He earned bachelor's degree from St. Edward's in 2004 and a master's degree in English Rhetoric from Texas State University in 2006.
Fr. Louis Brusatti, former dean of the School of Humanities, described Pyles as the face of the School of Humanities.
"He was often the first person to encounter a student needing help, a faculty member seeking assistance or individuals we were looking to hire on to the faculty," said Brusatti, who is now associate director of Religious and Theological Studies. "We developed a strong bond over a period of 11 years, a bond that I will always remember and cherish."
Jena Heath, assistant professor of Journalism and faculty adviser to Hilltop Views, said Pyles was a friend to the student newspaper. For years, he woke up early on Wednesday mornings to deliver the paper around campus, a task he took on as a volunteer.
"We worked closely together from the time I joined the faculty in 2008," Heath said. "I could always count on Adam to graciously help me through the many administrative tasks involved in keeping the newspaper on track. He was a real friend to me and to our student journalists. I am saddened beyond words."
Pyles was also a supporter of the Art Department. Associate Professor of Art, Laura Hollis-Hammonds, called Pyles a true patron of the arts.
"Over the years, he supported several student artists at St. Edward's by purchasing major pieces and commissioning original art for his personal art collection," she said. "A creative person in his own right, Adam truly appreciated the visual arts at St. Edward's University."
Pyles is survived by his parents, Ken Pyles and Sharon Greene, of Grapevine and his sister, Devon Pyles, of Brooklyn, N.Y., along with his grandmother, aunts, uncles and cousins.
The memorial service will reflect Pyles' Jewish heritage. For this reason, his family requests that no flowers be sent. Instead, they have established the Adam Pyles Memorial Fund through the University Advancement program.
This fund is to assist students in the School of Humanities. All contributions should be marked "for the Adam Pyles Memorial Fund" and mailed to:
University Advancement
St. Edward's University
3001 South Congress Ave.
Austin, TX 78704