Job and Internship Fair disappoints some students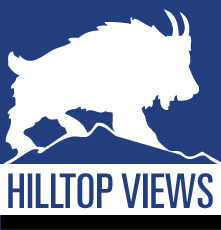 " class="catboxphoto" />
Ask students why they decided to college, and you will get a variety of answers. Expanding intellectual horizons, playing sports, and going to parties will all probably come up, but these answers do not get to the heart of the matter: people want jobs when they graduate.
Many students will continue their educations in law school, medical school, graduate school and the like, but the goal post-graduate education is ultimately to get an even better job than everyone else.
Moreover, most people would be happier if they got a career, not just a meager job, but most college graduates will take what they can get.
Last week, Career Services hosted offered students a glimpse at some employment possibilities at the Job and Internship Fair. Over 100 businesses and organizations, including some St. Edward's University offices, set up booths in the Recreation and Convocation Center.
The fair gave students an opportunity to shop around potential employers a bit, and hopefully some students walked away with jobs–or at least interviews. That said, countless other students were no doubt left disappointed with their experiences.
Kelsey Acosta, a junior double majoring in Psychology and Philosophy, chose not to attend this year's Job and Internship Fair after being let down last year.
"There wansn't a lot there for people who aren't business majors," Acosta said.
While the fair hosted a variety of employers, from New York Life insurance to Boy Scouts of America, the fact of the matter is that traditional, suit-and-tie, nine-to-five employment is not for everyone. Many students want to do research or produce art, or countless other things that warrant a lab coat or stage makeup, not a suit.
Acosta's views likely reflect those of many other students who are not on track to work in an office. That said, students like Acosta still need work experience in their chosen fields. Luckily, many majors require students to intern, which gives students valuable experience–even if this experience is unpaid. Often, professors and administrators help students find these internships.
"I get emails all the time about Psych internships," Acosta said.
Other majors do not have internship requirements simply because internships would be difficult to even conceptualize in some areas. Students seeking academic careers could theoretically work in a classroom setting, but that is not always practical.
"It's not like they even have philosophy internships, or money to pay us to be TAs," Acosta said.
Career Services is, overall, a valuable resource for students. Offering access to any job opportunity is obviously going to be welcomed by many students, all of whom really want a job.
Other students, who are less interested in traditional office jobs, are at risk of being disappointed by the reality that jobs are hard to find, especially non-traditional jobs.
Luckily, St. Edward's University offers a unique environment for networking. Students seeking non-traditional work have the benefit of an approachable faculty. St. Edward's students actually know their professors, and their professors want to help them.