Arizona continues to create controversy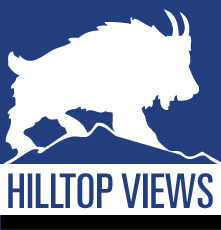 " class="catboxphoto" />
Hang on for a minute...we're trying to find some more stories you might like.
It appears Arizona's state legislature is at it again.
Arizona still faces criticism for its highly controversial 2010 immigration law which required officers to check the citizenship status of any persons they believed may be in the country illegally.
Regardless, the state legislature has once again made headlines for introducing what critics have called unconstitutional and divisive bills.
In late january, State Representative Bob Thorpe introduced a bill to the Arizona State Legislature that would require high school students to take an oath of Constitutional loyalty under God before they could receive their diplomas.
Thorpe and four other Arizona house members also recently signed a bill that would make it illegal for any state or federal officer to enforce any new federal regulation or laws that enforced a ban on assault weapons or limit the size of ammunitions magazines. Thorpe and two of his colleagues are also sponsoring a bill that would require hospitals to the citizenship of any persons seeking treatment, according to the Mojave Daily News.
These bills that Thorpe and his fellow representative are sponsoring, especially Thorpe's Constitutional oath bill have received a considerable amount of criticism from both Democrats and Republicans.
Democrats have called Thorpe's bill unconstitutional, arguing that it violates the constitutional rights to freedom of speech and religion and the separation of church and state. Republicans have called the bill "divisive" and "esoteric," according Mojave Daily News.
Many Republicans and Democrats agree that the legislature's time would be better spent focusing on more significant issues like balancing the state budget and improving education.
There is also the fact that the oath at one point says, "that I take this obligation freely."
The students would not be taking the oath freely because they would be denied their high school diplomas if they did not comply. This contradiction seems a lot like coercion.
To add to the list of complaints, the oath ends in "So help me God," which caused immediate allegations of violations of Constitutional rights, specifically freedom of speech and religion and the separation of Church and State.
Not to mention the fact that high school graduations are long enough as it is. There really is no need to add to the already abundant pomp and circumstance.
Thorpe responded to claims that the bill was unconstitutional by arguing that the Constitution only prohibits Congress, not the state legislatures, from making laws "respecting an establishment of religion" or "abridging the freedom of speech," according to The Blaze, an online news site.
Thorpe is implying that, while it is a heinous crime for the Federal Government to encroach upon the rights of its citizens, the state governments are free to do as they please, inalienable rights be damned.
That is extremely problematic, especially for someone who claims that he is fighting for the rights of the citizens.
He is simply spewing contradictions.
This is not a problem concerning who is right and who is wrong. This is a problem concerning the inherently flawed logic behind Thorpe's bill.