Voting reaches beyond presidential choices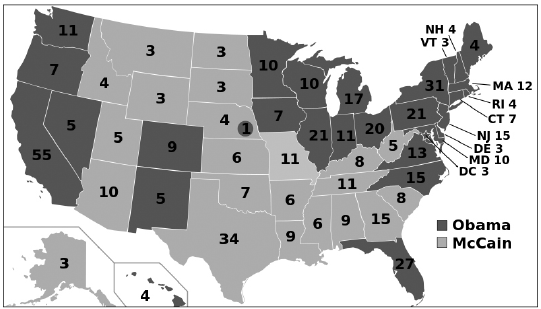 Every four years, Americans have a chance to change the nation's way of running things by participating in the presidential election. Election-time advertisements depict scenes stressing the importance of voting.
However, election time in Texas, and in many other states, brings about mixed feelings from voters who feel their vote will not matter in a state that already has a majority vote.
"I mean personally, I think it's just homage to the political party system," junior A.J. Santos said. "Is it frustrating? Yeah, I'd say it can be. But that's the system. The vote will always be premeditated in some way. The most Texans can do is vote and hope for the best regardless of outcome."
Texas has long been considered a Republican state but has submitted Democrat approval in the past. The last Democrat stamp placed on Texas was in 1976, when Democrat Jimmy Carter ran for president and defeated Gerald Ford. So, in theory, Texas could submit Democrat acceptance in an election.
"We are a nation of the people, by the people, and for the people," Charles Porter, professor of history said. "This is a fine description of our most cherished values. However, if the people do not vote, these cherished values become merely great ideas, not actionable methods to express the will of all the people."
Porter believes that citizenship has obligations, or duties, and that one of the most important is voting. Required courses aim to assist students in making logical decisions when voting time comes around.
"We focus on moral reasoning at St. Edward's [University] in Dilemmas and Capstone to help find a logical way to make decisions about public policy," Porter said. "We study public policy problems based upon the critical analysis of the values, obligations and consequences of proposed solutions and options. As a people, we value the right to vote."
Others emphasize that although Texas' vote in the national presidential election may be premeditated, local elections may pan out differently with the help of individuals' votes.
"At the local level, races are very competitive, and here your vote does matter, and the Democrats do win a lot of races," Associate Professor of Political Science Brian Smith said. "If you do not support candidates at the small levels, they will never develop into serious candidates."
Smith encourages students to vote because if they do not vote, he believes that they give up their rights to complain about government because they have done nothing to change it. Smith feels that deciding not to vote forfeits their only means by which their participation in the system can effectively cancel out members of the one percent.
According to the Texas Almanac associated with the Texas State Historical Association, Texas consistently voted Democrat in presidential elections during the first half of the 20th century. After former President Harry Truman's election in 1948, the voting trend began to be less consistently Democrat. In the last 60 years, there have been three elected Republican presidents from Texas and one Democratic president, Lyndon B. Johnson.
"Texas used to be as reliably Democratic as it is now Republican," Chad Long, assistant professor of political science, said. "What if the Republicans had just thrown in the towel and decided not to compete? You have to be on the field of play to have a chance at future success."
Long called the Electoral College an antiquated institution, and said the way it works is just one more reason for getting rid of the system. Local races, however, which are not based on the Electoral College, are an easier way to make a difference.
"The consequences are dire for our nation," Porter said. "It is always an uphill battle for one person to make their voice heard in the cacophony of the millions of other voices. That challenge does not provide an excuse for avoiding the burdens of citizenship."
"As clichéd as it sounds, many brave men and women have made extraordinary sacrifices throughout our history in order to protect our right to vote," Long said. "In casting a ballot, not only are you strengthening our democracy, but you'll find that you feel good about yourself as well."