FFF FEST PREVIEW: The Octopus Project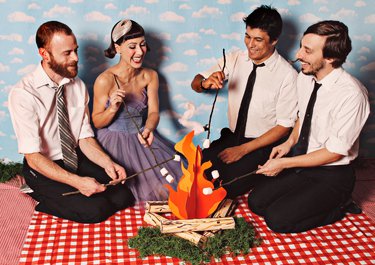 Life & Arts Editor
October 30, 2012
The attitude of The Octopus Project can be understood by reading the title bar of their official website: TheTheThe OcOcOcOctopus Projecctctctct. These musicians do not take themselves very seriously.
More importantly, though, they take their music seriously.
The five-person experimental band consists of Toto Miranda, Ryan Figg, Yvonne Lambert, Josh Lambert, and Wiley Wiggins.
According to their Facebook page, their sound belongs to the indie-experimental pop genre. Their music is entirely electronic with no vocals and a wide range of tempos. Check out "Snow Tip Cap Mountain" and "Toneloop" for a taste of their sound variations.
The Octopus Project has been making music since the late 1990s and is based in Austin.
USA Today ranked the band's 2012 SXSW performance on their list of top five performances of the festival.
The Octopus Project has not released an album since "Hexadecagon" in 2010, but plan to release one next year.  
They are set to perform at 5:20 p.m. Nov. 4 on the Blue Stage.