Professional actor provides practical teachings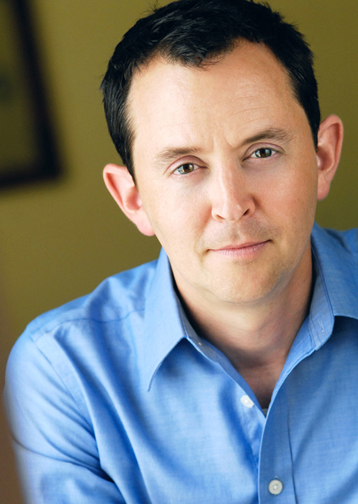 Staff Writer
October 16, 2012
When "Bernie" hit the big screen earlier this year, audiences everywhere were treated with laughs, courtesy of an extremely talented cast and crew. Richard Robichaux, assistant professor of acting and director of Mary Moody Northen Theatre's community outreach, worked alongside actors Jack Black, Shirley MacLaine and Matthew McConaughey.
Robichaux graduated from Stephen F. Austin State University with a BFA in 1995 and Rutgers University with his MFA in Theatre Arts in 1999. He recently received the distinguished alumni award from Stephen F. Austin State University. Other accomplishments include being recognized as the keynote speaker at Southeastern Theatre Conference earlier this year and presenting at the Educational Theatre Association's National Teacher Conference (EdTA Conference).
Robichaux is also known as the artistic director and founder of the Robichaux Studio and teaches during the summer at the University of Northern Colorado's Master's Program. At St. Edward's University, Robichaux teaches a professional preparation class and camera acting classes to theatre students.
For a man with such a budding acting career, Robichaux is extremely down to Earth. A painting made by his wife hangs in his office and reads, "I am willing to be the artist I am." Robichaux explains that a picture of the art piece appears on his phone whenever his agent calls him, to remind him that he is first and foremost an artist.
In his recent speech at the EdTA Conference, Robichaux spoke about having a teacher that helped shape his future.
Mrs. Fleck was Robichaux's fourth grade teacher and she greatly impacted him by having him do speech drills during recess. Robichaux explained in his speech that every person has had a "Mrs. Fleck" who positively influenced them.
Robichaux's quick shift from college in 1999 to the TV screen in 2000 on "Spin City" was very influential and necessary for Robichaux.
He discussed the necessity of going through college instead of just trying to go into acting right out of high school.
"It's not enough in this business to have 'it' … you have to have 'it' 'and,'" Robichaux said. 'And' refers to other experiences, such as education.
Robichaux thinks it is much better to make mistakes in front of a professor than CBS.
Recently in his professional preparation class, Robichaux told his students to come prepared to audition. When his students arrived at the classroom they would be using that day, he had them audition in front of two women they had never seen before. Not until after the audition did Robichaux reveal that the two women had been casting directors for "Breaking Bad."
Students in his professional preparation class have learned many things from Robichaux's style of teaching.
"Richard teaches his students that acting–good acting, that is–is always about being truthful to the world you're in and the person you're playing," senior Lindsley Howard said.
Another student described Robichaux's impact.
"He has made such a positive impact in my life by giving honest, concise advice about the realities of the industry we work in," senior Tyler Mount said.  
When Robichaux first told his parents he wanted to be an actor, he received plenty of support. He jokingly explained their response.
"[They said] 'Of course you are' … I think at times they were afraid for me because I'm not ripped form the pages of GQ," Robichaux said.
Robichaux met his wife, Natalie, while acting on stage in California and they have two children together, a 4-year-old son named Gus and an 8-month-old daughter named Vivienne.
Robichaux will be directing Oscar Wilde's "The Importance of Being Earnest" at St. Edward's. He had one thing to leave students interested in acting for a living.
"It is possible," Robichaux said.