Cross Country coach leaves over winter break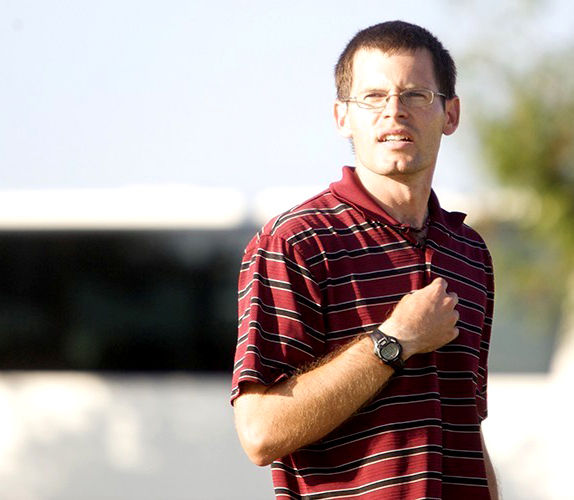 After a record setting season, St. Edward's cross country team has come into the spring semester without Head Coach David Chandler. Chandler, who has worked for the university since 2014, did not return to St. Edward's in the spring, coming off what had been an exciting season for both the men and women's teams.
Kyle Robarts, the Assistant Athletic Director for Marketing and Communications extolled Chandler's contributions to the athletic program and also provided some context to his departure, "Coach Chandler had an opportunity to pursue other business sometime in the holiday break."
"The University has a timetable," Robarts said, "[our] goal is to have a new person in by the end of this month."
SEU's search for a replacement is not solely limited to Texas; they have also been exploring national options. While it is their goal to find someone within the coming weeks, Robarts also makes it clear that St. Edward's wants to hire a person that possesses the same values and mission as the university.
John Daniels, a junior at the university, has been with the team since his first day on campus.
"Coming back to this, it was a little bit of an upset. Just because I've grown to like Coach Chandler as a person and a coach," said Daniels. "I'm excited for him, because he's pursuing something he's excited about."
Keomi Hamlin, a runner of the women's team that placed second in the Heartland Conference Championships, says that she's been through this before, "(I) knew that feeling." 
She recalls reaching out to other members of her team to console them. "Hey, It's all going to work out… So long as we stick together."
Both athletes noted that not much in their daily structure as a team has changed.
"We've been trying to have some fun with it," Hamlin said.
Because of the lack of structured training plans, Hamlin mentions that her team has been able to do workouts they had done with their old teams and schools.
As for the search process, both Daniels and Hamlin are confident in the university's ability to seek out the best coach.
"We're pretty excited moving forward… Our administration has helped us a lot. They've been doing a good job of solidifying leadership to come in," Daniels said.
Both athletes understand that it will be a new experience for the team.
"With any program, it takes time — hopefully they find a coach that will take in our input," Hamlin said.
As the team looks forward to their continued success, Daniels understands what it will take to stay on track.
"The main thing for us is staying focused for whenever they come in."