Writer workshop urges writers to revitalize creative beginnings
Origins, whether geographic, familial, or spiritual, often serve as the richest material for one's writing. This weekend, renowned novelist and St. Edward's University Writer In Residence Carrie Fountain, challenged individuals to manipulate their everyday experiences for the sake of creative prospecting. The event, hosted by the School of Arts and Humanities, took place on the morning of Saturday, Sept. 23 in Mabee Ballroom A.
"The hardest thing about writing is beginning," Fountain said as she began the workshop. Her primary focus was that good writing is both surprising and specific. The surprising aspect is often "stumbled upon" language, while specificity has much to do with deviating from abstraction— a major challenge to many— and awareness that writing must be rooted in the real world. "We want our writing to talk to us as we talk in the real world," Fountain said.
Many assume that language must be excessively heightened in order to convey emotion, or perspective. However, Fountain is deemed untrue. As a matter of fact, in accordance with Fountain's stated "fundamental paradox" of writing, she claimed that the more specific and painstaking writing is, the more the reader is attracted. It is the simplicity which resonates.
Throughout the workshop, several poems were analyzed in relation to the topics, and participants were even encouraged to write some poetry of their own. Fountain provided feedback on their writing and facilitated discussion around the nature of "thingitude"— the way in which meaning, purpose and intent are added to objects and descriptions within poetry.
When asked about where her inspiration is derived from, Fountain explained that she has never been inspired in the epiphanic, magical way in which most perceive the phenomenon. Instead, she stressed the significance of simply sitting down and waiting for words, stating that this practice does not make writing any less miraculous than spontaneous inspiration acquisition. She urged her audience to rid themselves of the idea that inspiration calls when you call it. Inspiration is not an on-demand service, but something that comes with a substantial amount of patience and trust, quite similar to the acts of prayer, or meditation, as Fountain insightfully alluded it to.
Toward the end of the workshop, Fountain proposed a challenge to her audience: Every day, make it a practice to write three things that happened in the past 24 hours that would otherwise be forgotten within the following 24 hours. "Go back and prospect," she urged. Fountain also encouraged writers to write a poem every day to catch the little things, although seemingly insignificant, and use them as "bait" for future thoughts and ideas. "No time used for writing is wasted time," Fountain said.
It is evident that even the most mundane of occurrences can become dense in value once put into words. Why do individuals write? It is because they have something in them that they desire to share? Yes, it is an act of vulnerability, a process of trial and error and even occasional failure. However, writing is a worthwhile endeavor. It undoubtedly enriches the lives of those who choose to partake in it.
Leave a Comment
About the Contributor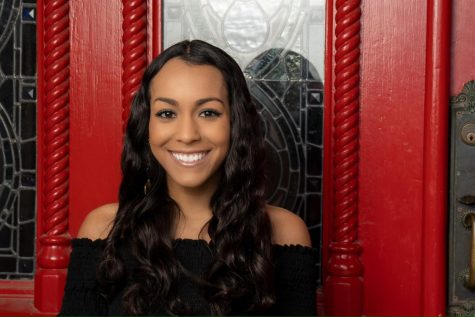 Gianni Zorrilla, Editor-in-Chief
Hey everyone! My name is Gianni Zorrilla. I study communication and journalism and digital media here at St. Edward's and am one of the Editors-in-Chief...