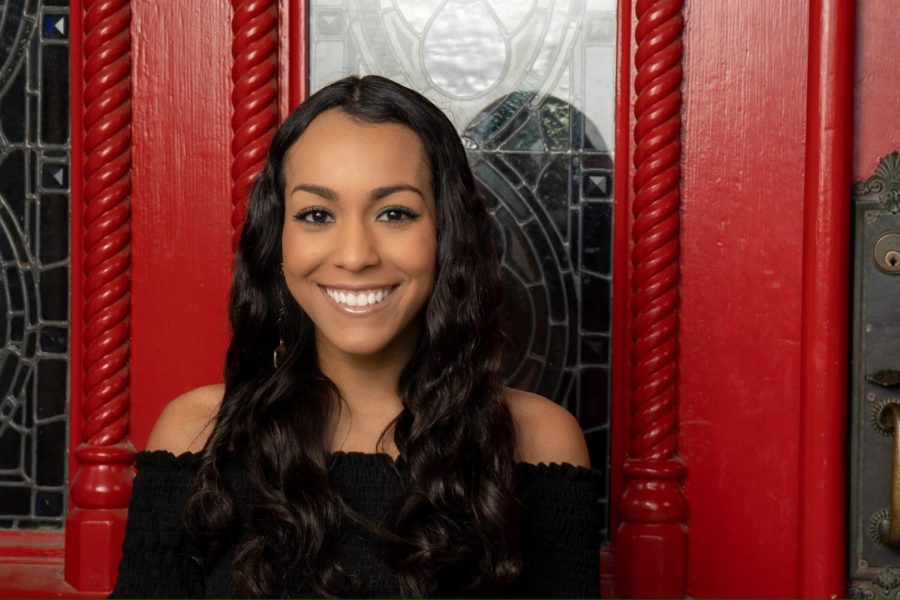 Hey everyone! My name is Gianni Zorrilla. I study communication and journalism and digital media here at St. Edward's and am one of the Editors-in-Chief of Hilltop Views.
I have previously served as the Life and Arts Editor and a staff writer.
I discovered pretty early on that writing is my passion. It wasn't until college that I realized journalism is my medium, and I've been doing it ever since. As a New Yorker-turned Texan journalist, I get to exercise this passion every day.
As a senior in college, it's interesting to reflect on professional experiences that have culminated into something so constructive and worthwhile. I once read that journalism is simply throwing yourself into uncomfortable situations over and over again — this couldn't be more true. And it couldn't be farther from a bad thing, either. Journalism has brought me out of my shell in unimaginable ways. It's strengthened my hunger for the truth and my appreciation for human connection tremendously. It's grounded me in my identity as a young woman of color. It's made me a more disciplined, driven and devoted worker.
I'm in love with a lot of things: music, words, people, places — you name it. I hope to share these loves through quality storytelling.
Here is my work. Whether it inspires, informs or simply interests you, I hope it makes an impact in some way.
Gianni Zorrilla, Editor-in-Chief
Nov 15, 2020

SEU alumna, Air Force veteran this year's Veteran's Day Google Doodle guest artist

(Story)

Oct 30, 2020

Amy Coney Barrett confirmed to US Supreme Court among ongoing controversey

(Story)

Oct 20, 2020

Travis County breaks voter registration record, sees surge of early voters

(Story)

Oct 06, 2020

The spooky timelessness of Tim Burton's 'Corpse Bride' endures

(Story)

Sep 08, 2020

'Almost Famous' retains the magic of music journalism 20 years later

(Story)

Sep 06, 2020

Miley Cyrus steps into her power, asserts her independence on latest single

(Story)

Jul 08, 2020

Sheridan Reed is making his presence known in the music industry

(Story)

May 19, 2020

Administration confirms fiscal changes resulting from COVID-19 via virtual briefings

(Story)

May 07, 2020

Super Flower Moon 2020: A gentle reminder to look up

(Story)

Apr 24, 2020

Editors' Choice: Quarantunes

(Story)

Mar 15, 2020

Holy Wave breaks cycle of mundane with striking new single

(Story)

Mar 15, 2020

University releases student worker protocol in response to COVID-19.

(Story)

Mar 12, 2020

BREAKING: On-campus instruction postponed, moved online until April 4

(Story)

Mar 09, 2020

Meet Miami's fathers of indie funk: Magic City Hippies sprinkle spice of life on ATX

(Story)

Feb 12, 2020

Ultimate Spinach's urging of the inner journey echoes 50 years later

(Story)

Jan 27, 2020

Harry Styles walks 'Fine Line' between cynical heartbreak, overt happiness

(Story)

Jan 27, 2020

Liam Payne releases 'LP1'; hopefully there's no 'LP2'

(Story)

Dec 12, 2019

Mcbaise's latest single suggests a sultry, unapologetic upcoming EP

(Story)

Dec 10, 2019

Sun sets on 45th annual Texas Renaissance Festival following weeks of wonders

(Story)

Dec 06, 2019

Administration addresses sexual misconduct protocol following #YourMoveSEU movement

(Story)

Dec 02, 2019

Albums of the Decade

(Story)

Nov 13, 2019

Devendra Banhart transports Austin to the fantastical with lighthearted, eclectic set

(Story)

Nov 06, 2019

Levitation to bring psychedelic soundscape, immersive music experience to Austin

(Story)

Oct 21, 2019

From Aledo to ACL: Texas native aims to revitalize golden age of indie pop

(Story)

Oct 14, 2019

Electronic duo Hippie Sabotage talks music, skateboarding, moshing

(Story)

Oct 14, 2019

'Happy Hood Music': A conversation with a determined rapper on the rise

(Story)

Oct 01, 2019

Democratic congressional hopefuls discuss 2020 game plan, bridging partisan gap

(Story)

Oct 01, 2019

Senators, representatives discuss benefits of legalizing marijuana for medicinal purposes

(Story)

Sep 17, 2019

Q&A: Bumble Chief of Staff discusses newly passed House Bill

(Story)

Apr 30, 2019

Four SEU students accepted into prestigious, competitive Oxford publishing program

(Story)

Apr 08, 2019
Mar 25, 2019

SEU photography alumni reconvene, reflect in special panel presentation

(Story)

Mar 12, 2019

Bedroom pop genre takes music industry by hazy, dreamy storm

(Story)

Feb 25, 2019

Fab four film documents struggling musician's unorthodox rise to fame

(Story)

Feb 18, 2019

Miami-based band turns up heat with energized, intoxicating show

(Story)

Feb 11, 2019

FACEOFF: Consumer holiday proves harmless in grand scheme of love, relationships

(Story)

Jan 28, 2019

Professor explores utility in deception, finds helpful lying strategies

(Story)

Dec 03, 2018

Austin musician delves into craftsmanship, current musical projects

(Story)

Nov 16, 2018

LGBTQ+ art slam encourages acceptance, artistic expression

(Story)

Nov 06, 2018

Fall season awakens sense of wonder, opportunities for reflection

(Story)

Oct 22, 2018

'Bonfires on the Heath' embodies essence of autumn nearly a decade after release

(Story)

Oct 15, 2018

New York instrumental band brings fresh sound, style to ACL Festival

(Story)

Oct 15, 2018

Arkells challenge traditional rock 'n' roll conventions, engage with crowd

(Story)

Oct 08, 2018

Paul McCartney releases eccentric, experimental record after 5 years

(Story)

Oct 08, 2018

Festival Season Is Here: Prepare for ACL Weekend 2 with these 4 tips

(Story)

Sep 24, 2018

Spotify transcends traditional streaming, adapts to listener trends

(Story)

May 07, 2018

Keep Austin Weird: 3 hidden gems for your weekend adventure

(Story)

Apr 30, 2018

Former bond trader, college dropout creates 'Humans of New York'

(Story)

Apr 25, 2018

St. Edward's said 'yes' But what will prospective students say?

(Story)

Apr 09, 2018

Education Professor engages in dialogue on toxic societal gender roles

(Story)

Apr 09, 2018

It's All Rock and Roll To Me: Topper Radio hits play on women in music

(Story)

Apr 09, 2018

Simon & Garfunkel Were Right: Silence rings loud at Silent Disco

(Story)

Mar 19, 2018

Loving provides warm smiles, meals, support to St. Edward's community

(Story)

Feb 12, 2018

Austin Central Library offers paradise for library-goers, Munday still relevant

(Story)

Feb 05, 2018

Communication professor prides himself on energy, honesty, variety

(Story)

Jan 29, 2018

Department of Visual Studies, Austin artist mural empowers Dreamers

(Story)

Nov 13, 2017

Artist Ai WeiWei's 'Human Flow' examines plight of global refugee crisis

(Story)

Nov 06, 2017

'Voice of the Egyptian Revolution' captures national power struggle

(Story)

Oct 30, 2017

Art offers safe expression, provides awareness

(Story)

Oct 16, 2017

Until next year ACL: Weekend 2 encapsulates treasured memories, love of music

(Story)

Sep 25, 2017

Writer workshop urges writers to revitalize creative beginnings

(Story)