Albums of the Decade
When done correctly, music can define a moment. To us, it defined a decade. From 2013 to 2019, from Drake to Harry Styles to Julia Jacklin, these albums helped shape the past 10 years into something beautiful. For your consideration, the 11 best albums of the decade as decided by the editors of Hilltop Views. 
George Murray – "Nothing was the Same" (2013) by Drake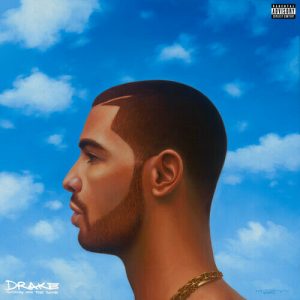 On Sept. 24, 2013, Drake released his third studio album, "Nothing Was The Same." It was released through OVO Sound, Republic Records and Young Money Entertainment, and distributed by Cash Money Records.
From a personal point of view, this album changed my perspective on music. My relationship with music was developing at this point — I was 14 and listened to a variety of stuff — but this is what pushed me towards hip hop and rap. Drake has often sounded different with every release, but his versatile, decorated career is best embodied by this particular piece of timeless art. 
From the fast-paced "Worst Behavior" to the slow, reflective and soothing tone of"Come Thru" and "Pound Cake/Paris Morton Music 2," Drake's lyrical genius is beautifully accompanied with creative instrumentals throughout. Elsewhere, legendary all-time features are as good today as they were upon release, with Jhene Aiko, Jay-Z and Big Sean among others elevating the combination further.
The album's predecessors were marked by an early, developing R&B version of Aubrey Graham. But it was this release that took Drake's sound to a new level. It was, and still is, the go-to for a range of emotions, fit for all moments. It may be cliche to say so, but truly nothing was the same for me after this album.
Myrka Moreno – "Pure Heroine" (2013) by Lorde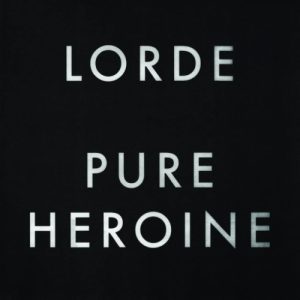 The biggest trend in 2013 was one thing: the internet. Students stopped class to recreate the viral Harlem Shake, Vine cut down attention spans and the Oxford Dictionary named "selfie" the word of the year. After a long summer of oversharing online, Lorde articulated loneliness in an interconnected world with her debut album "Pure Heroine." 
The lead single "Royals" mocked the ever-present themes of hip-hop radio hits: fame, wealth and luxurious parties. Focusing, instead, on the realities of self-labeled misunderstood teenagers living in middle-of-nowhere towns bursting at the seams with boredom and angst. 
"Ribs," arguably one of the artist's most popular songs, finally spills the vulnerability behind every teen's facade of indifference. "I've never felt more alone/It feels so scary, getting old," Lorde sings.
The album concludes with the lovers alternative-pop ballad "A World Alone" emphasizing the theme of loneliness in crowded spaces. In an era of cookie-cutter pop, Lorde stood out. She revelled in her teen-angst, allowing teen girls everywhere to follow suit. 
Lorde validated adolescent feelings commonly labeled as "overreacting" and "a phase" by adults. In a generation criticized for their digital dependency, Lorde said, "let 'em talk."  
John Walker – "Because the Internet" (2013) by Childish Gambino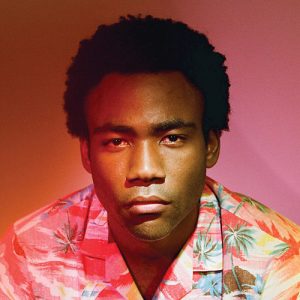 "Worldstar, Worldstar, Worldstar." When I thought of an album that represented the decade, I one that also defined a whole decade of music for one artist. 
Childish Gambino's career will forever be preserved between 2011 and 2019. His 2013 album "Because the Internet" is his best and the best album of the decade. It's the album that defined Gambino's sound after "Camp," his 2011 debut. It's a true hip-hop album with fire beats and smooth lyrics perfect for any situation. It peaked at No. 7 on the Billboard 200 and stayed on the chart for 140 weeks.
Memorable hits "3005" and "IV. Sweatpants" headline the album. But it also features other hits that will stay at the top of Gambino's most played tracklist. It boasts some of his best lines "when I hear that action/I'ma be Scorsese," "I'm too fly Jeff Goldblum," and "got a Lambo like LeBron's mom." 
Even though Donald Glover is retiring the Childish Gambino pseudonym, I don't think fans would complain if he released new music any time soon. Let's hope he takes the momentum he got after the This is America Tour to release some new hits in the next decade. No matter what name he goes by, long-time fans will flock to the latest tracks released by the hip-hop R&B giant. 
Adrian Gonzalez – "Rodeo" (2015) by Travis Scott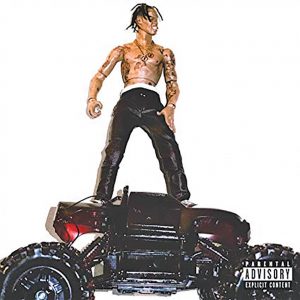 In a decade where hip-hop has seen several shifts through its tenure, only a few artists have found continuous success. Released smack in the middle of the decade, "Rodeo" by Houston rapper Jacques Berman Webster II, better known as Travis Scott, kept the artist relevant.
Filled with keen production, psychedelic beat-switches, hypnotic melodies and his recognizable vocals, Scott's project kept listeners hooked from start to finish. With impressive features like Kanye West, The Weeknd, Future and even a surprise rap-verse from Justin Bieber, "Rodeo" is an album with features perfectly completing Scott's vision for each track.
The 14-song tracklist gives the listener a glimpse of Scott's versatility, yet delivers a consistent, electrifying album that captures the attention of anyone listening.  "Rodeo" is a long, worthwhile project that takes the listener to astronomical heights while also pulling them down to chilling lows. 
The opening track, "Pornography," begins with an intergalactic narration by T.I. that briefly explores Scott's background and how he realized that "leading the stampede of lost souls" was his life mission. The energetic, straightforward attitude makes this song the perfect intro to stardom.
The next few songs, "Oh My Dis Side," "3500" and "Wasted" follow, as Quavo, Future, 2 Chainz and Juicy J lend their unique skillset. The focus of these songs varies as they touch on the memories from humble beginnings to the chaotic lifestyle that comes with fame in the rap industry.
The most recognizable song on the album, "Antidote" was an instant hit as it played on practically every radio station for months, peaking at No. 8 on the Billboard's Hot 100. Scott's ability to switch flows and deliver a catchy hook made the song one of the most popular of the decade.   
"90210," "Maria I'm Drunk" and "Nightcrawler" are just a few of the timeless tracks that guide the listener through the musical adventure as they find their way to the album's closing song, "Apple Pie." 
T.I. narrates the end of the album which comes full circle to Scott refusing to eat his mother's homemade apple pie as he no longer desires the life he used to know and would much rather work on cementing his legacy. With countless bangers, iconic collaborations and massive popularity, the project is now a hip-hop classic that takes the genre to new heights and makes Travis Scott a household name.
Jacob Bryce – "Blonde" (2016) by Frank Ocean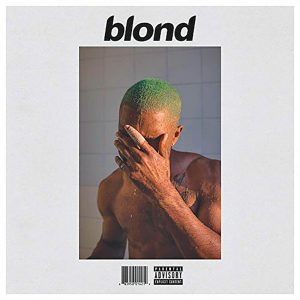 Why "Blonde" by Frank Ocean will always be a classic? "Blonde," in a certain sense, changed how people view hip-hop and R&B. The album's instrumentals created a major influence in the trend towards lo-fi hip hop instrumentals. 
"Blonde" represents Ocean's growth as a musician. The combination of Ocean's voice along with the incredibly laid back style of instrumentals create a newer form of laid back R&B music. The album brings on a new depth of emotion within Ocean's character. Ocean brings out the most intriguing sound by a pop star in the last decade. Unlike his past records such as "Channel Orange" or his 2011 mixtape "Nostalgia, Ultra," "Blonde" shows a more sensitive side of Ocean without the heavier pop-style instrumentals. 
Ocean also touches heavily on his sexuality, however, it comes in a nuanced way. Unlike "Channel Orange" where songs such as "Bad Religion" tells the story of Ocean's struggles with his orientation, "Blonde" sheds new light on Ocean's personality with songs like "Self Control." "Blonde" symbolizes the passing of time and how Ocean does not wish to be defined culturally. 
Matt San Martin – "Do Hollywood" (2016) by The Lemon Twigs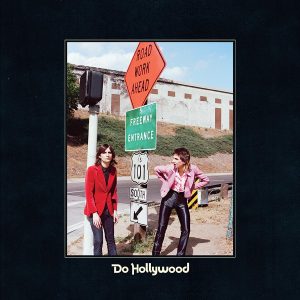 Once in a lifetime, there comes an album that makes you question yourself, the people around you and the music you've been listening to. "Do Hollywood," the 2016 debut album by The Lemon Twigs is that album for me. 
You won't find it on any top 10, 100 or 200 albums-of-the-decade lists from any big-time music publications, and it's for good reason. "Do Hollywood" is an underdog amongst the modern alternative rock albums to come out in the 2010s. But this underdog tale should not be held in the same regard as Rocky Balboa versus Apollo Creed in 1976's "Rocky" or Daniel LaRusso and Mr. Miyagi versus the Cobra Kai dojo in 1984's "The Karate Kid." 
Rather, "Do Hollywood" is the Air Bud to the rock and roll middle school basketball team of the 2010s. Up against acts like "Strange Mercy " by St. Vincent, "Modern Vampires of the City" by Vampire Weekend and "Currents" by Tame Impala, "Do Hollywood," is the golden retriever basketball star of the decade, an unlikely hero that goes against the already ever-changing norms of rock and roll, and they do it with a smile on their face.
Brothers Brian and Michael D'Addario have one foot in the past and another in the future with their '70s soul / funk grooves blended effortlessly with a kaleidoscope of more modern styles. At first listen, it's almost impossible to determine what year it was made. "Do Hollywood" is evidence that it's possible for a band to be behind and ahead of its time. 
Songs like "I Wanna Prove to You" and "As Long as We're Together" are reminiscent of '50s doo-wop and '60s style love songs that would've given acts like The Beatles or The Rolling Stones a run for their money. Whereas ballads like "Haroomata" and "Frank" are completely different. They're bohemian yet baroque, controlled yet chaotic, loving yet vengeful and could be mistaken for a Queen song that never saw the light of day. 
It's hard to go back to listening to other forms of rock and roll after hearing the jarring harmonizations on songs like "These Words" and "How Lucky Am I?" "Do Hollywood" causes you to question why all music can't be this genuine, unapologetic and willing to push the envelope of what is and isn't acceptable in songwriting. However, no amount of questioning will ever yield an answer, because "Do Hollywood" is one of a kind and my pick for the album of the decade. 
Sammy Jo Cienfuegos- "Harry Styles" (2017) by Harry Styles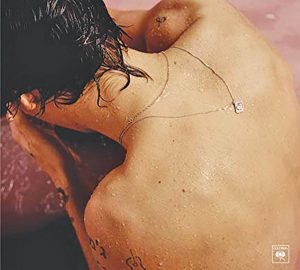 Harry Styles' self-titled album of 2017 was one of the best of the decade. It was a huge turning point, not only for music in general, but also for Styles' career. Breaking out of the boyband shackles, Styles released an intimate soft-rock album that earned him the title of rock-n-roll prince. A mixture of soul-searching and vulnerability created the masterpiece that is "Harry Styles."
Styles writes poetic lyrics without seeming like a try-hard, unlike other boy band retirees. He's a genuine guy and that really shines through his music. This album opened up a door as he allowed us to take a look at what's really going on in that gorgeous head of his.
The bookends of the album were the ones that really stood out to me. 
The album starts off quietly with, "Meet Me in the Hallway." It's almost like Styles is welcoming you into his world filled with lovely sentiments. His voice throughout the song is truly moving and you can hear his layered vocals long after listening. The song is pretty repetitive, but its strong melody makes up for it. 
"From the Dining Room Table," establishes Styles' musical ability and includes poetic lyrics. "Maybe one day you'll call me and tell me that you're sorry too," is a line that hits deep, even if you can't relate to it. That's something Styles does incredibly well–brings you into his world and makes you feel everything he does.
Styles' music is different than the music his former bandmates have released, and will probably ever release. Styles is reviving classic rock in the most beautifully intricate way. His music has already impacted so many, and will continue to throughout the ages.
Gianni Zorrilla – "Crack-Up" (2017) by Fleet Foxes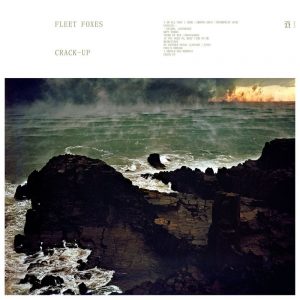 Picture this: you are out in nature, far from the city's commotion, consumed in undistracted reflection. Water flowing nearby and the gentle rustling of trees merge into a tranquil, pastoral soundscape.
Indie folk band Fleet Foxes, led by the visionary mind of Robin Pecknold, melodically materialize this very feeling on "Crack-Up." The record encapsulates the essence of nature — an echo of past projects like "Helplessness Blues" and the self-titled "Fleet Foxes," yet in an increasingly complex manner. 
Eerie and elementally beautiful, Pecknold journeys inward, exploring the human condition as he croons "I am all that I need / And I'll be 'til I'm through" in the album's opener, "I Am All That I Need / Arroyo Seco / Thumbprint Scar."
Delicate lyricism serves as a reminder of what is both beautiful and fleeting, "As if it were designed / Painted in sand to be washed away." Much of the album is reminiscent of songs like "The Plains / Bitter Dancer" and "The Shrine / An Argument," characterized by sudden and dynamic shifts, quiet, meaning-dense moments and explosions of orchestral bliss. 
Traveling on a meandering path, "Crack-Up" refuses to succumb to predictability. Unfolding organically, it is a hymn to the elements and pursuit of self-discovery. Fleet Foxes created a visceral sensory experience, and I can easily declare it a musical embodiment of romanticism itself. 
Sierra Rozen – "Golden Hour" (2018) by Kacey Musgraves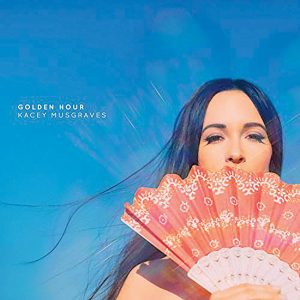 Before 2018, golden hour used to be a great time of the day for snapping photos. When Kacey Musgraves released her fourth studio album, "Golden Hour," it became so much more.
Though it landed in our space toward the end of the decade, never has an album transcended the country genre so well. While Musgraves has always defied typical country gimmicks, "Golden Hour" felt like a completely new type of music, blending country, pop and even disco elements that appear on tracks like "High Horse."
The feeling that comes from listening to this album can only be described as pure joy. From lead single "Butterflies," which talks about the fluttery feelings one gets from a new love, to the simplicity and beauty of the titular track, Musgraves perfectly captures what love means to her.
Even some of the sadder tracks, such as "Space Cowboy" and "Happy and Sad," contain a twinge of nostalgia that will have the listener, as Musgraves puts it, "smiling with tears in [their] eyes."
The album is best summed up in its opening song, "Slow Burn." With a simple guitar and some angelic backing vocals, the track takes us along Musgraves' view of the world. "Texas is hot, I can be cold/Grandma cried when I pierced my nose" is simply one of the best put lyrics to describe how tumultuous life can be. 
Not only was "Golden Hour" a smash hit with fans, it became an instant classic with critics, going on to win four Grammys in 2018, including Album of the Year. I can easily see this as a record that people keep coming back to years down the line. Even if you aren't a fan of country, do yourself a favor and fall down the rainbow of Musgraves' arguably best album, and one of the best albums of the decade. 
Christine Sanchez – "Whack World" (2018) by Tierra Whack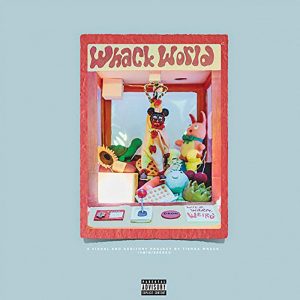 I'll admit that I don't usually listen to rap, but Tierra Whack's 2018 record "Whack World" introduced me to a cool, quirky kind of rap that I can't get enough of.
The best thing about "Whack World" is how strange it is and how that strangeness works so well with the album. The Philadelphia-based rapper's album consists of 15 songs, each song just around one minute long.
As for the songs, each one is so short that I'm never left with the feeling that the song goes on too long or that I have to skip it. Whack packs just enough punch in each song to keep her listeners hooked.
The album also has a nostalgic element to it. This is seen in the song "Hungry Hippo," named after the iconic kids game. The track features the refrain "open up and bite it" as a callback to the game, while the song itself is about Whack boasting about having great style, so great that she helps people around her style themselves.
And as if this record wasn't already on the next level, it should be noted that it's accompanied by a 15-minute music video, which transitions through each track as smoothly as the songs do. The video stars Whack going through a colorful and funky world of fruit, exercise machines and bug bites, with each scene in the music video complementing each track.
With a unique and entertaining music video and album package like this, it's hard not to appreciate Whack's approach to rap, and how she is paving new paths for the genre that I'm sure up and coming rappers find inspiration from.
Kelly Salinas – "Crushing" (2019) by Julia Jacklin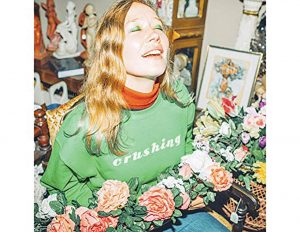 Julia Jacklin's sophomore album, "Crushing," explores relationships, growth, destruction and grief. Rediscovery is the forefront of the album- redefining the self once severed from a lover. Weaving self-empowerment into many tracks, Jacklin sheds light on inner conflict- wanting to be loved and wanting the comfort of a lover. 
"Crushing" sounds like being heartbroken by a boy who you gave too much credit and putting the pieces of yourself back together. It's vulnerable, open and empowering to know that someone else feels exactly like you do. "Crushing" meshes melancholy acoustic tracks that highlight intimate vocals with fuzzy indie rock where Jacklin reveals just how explosive her voice can be. 
Gentle tracks like "Good Guy" and "Don't Know How To Keep Loving You" are wistful, exploring what could have been. It isn't easy to cut someone out of your life entirely, and these songs expose the bittersweetness of letting the daydream fade. 
"Pressure to Party," "Head Alone" and "You Were Right" are upbeat and passionate, emblematic of the light that accompanies moving on and finding yourself. Overall, every song embodies a different aspect of heartbreak; the album mirrors the complexity of a heart left behind.
I have never felt more understood by an album than this one. Heartbreak is timeless, but feels somehow so relevant in Jacklin's lyrics. A modern woman writing about her modern experience, exploring feminism, sexual freedom and confidence, Jacklin wraps up this decade by opening up the doors for a new one, fearless in her authenticity.
Check out our top albums playlist curated by editors containing our favorite songs.
Leave a Comment