Electronic duo Hippie Sabotage talks music, skateboarding, moshing
When people say "good vibes," a feel-good phrase thrown around incessantly, it's hard to tell what exactly good vibes are — a mysterious, yet sublime element of the universe, if you will. Well, whatever they're made of, brothers Kevin and Jeff Saurer emanate it in abundance.
The Los Angeles-based duo go by the stage name Hippie Sabotage, simply described as "two brothers traveling the world making music." But it's much more than that. With over 1 billion Spotify streams and an Instagram following of over 134 thousand, Kevin and Jeff have brought the experience of the Beautiful Beyond to countless, now including Austin City Limits Music Festival (ACL). While their sound is rooted in chillwave and electronic music, it explores a pleasant mix of indie, hip hop and psych-rock influences.
Believe it or not, Hippie Sabotage are not just two random words strung together among the rapture of the band's inception. Kevin, a former political science major at Arizona State University, stated that all band name prototypes were "heavily political and just ridiculous." Dead Kennedys, for example, was a choice (which is already a famous band, by the way).
Whether they realized or not, the idea of Hippie Sabotage was planted in the fourth grade. The brothers made keychains for their father on Father's Day with his initials, H.S.
"I think subconsciously just staring at the H.S. and thinking about what vibe truly represented us is how we came up with Hippie Sabotage," Kevin said.
Working with family is not always simple. What is it like making music as siblings?
"Terrible," Kevin said. He immediately retracted with a laugh. "Nah, it's easy. If I don't like something I could tell him [Jeff] to go practice it."
Whether relaxing backstage or hyping up a crowd onstage, sibling rivalry is not a staple of the Sauer dynamic. Instead, playful brotherly banter makes up much of their interactions. The two do have an interesting creative process, though.
"We got two ideas, and then there's a boxing ring at our house," Kevin said. "Throw on the gloves and whoever is left standing, we'll go with that idea."
Once decisions are battled out, the music-making begins.
"You come up with a name that has a built-in, personal meaning to you," Jeff said. He referenced their hit song "Ohm," an homage to meditation, as an example. They then decide how this name is best represented by sound.
To say that the brothers never tire of each other's company would be a stretch.
Daily feuds are inevitable, but at the end of the day, it melts away into passion, electrifying beats and a shared love for music.
This love of music can be traced back to their early days of skateboarding. They started skating when they were eight-years-old and have not stopped since.
"That's how we got into music," Jeff said. "We used to make our own little skate videos as kids and wanted to put our own music in the background."
Their parents also played a part in their love for music.
"Our parents were avid classic rock listeners," Kevin said. "They're obsessed with Bruce Springsteen. Everybody loves Bruce. They have every concert DVD, every live edition."
"A Bruce show is like an experience between him, his band and the fans. It's a long, just kind of immersive experience," Kevin said. "And I think maybe on a very subconscious level we're trying to do our own small version of trying to connect with our own fans in some way."
Though Springsteen and Hippie Sabotage's music couldn't be further apart in sound, their parents' support for their electronic music runs deep.
"They love it," both Kevin and Jeff said.
The Hippies'  ACL set reflected the complete opposite of their casual conversation demeanor — wild, supercharged and unbound. Simply put, the overall aura of a Hippie Sabotage show is "organized chaos," as Kevin described.
The balance between the two extremes is refreshing. Whether on or off the stage, however, one thing they always are is carefree. Kevin leapt into the crowd with fans as Jeff shredded his electric guitar behind the DJ booth. Every beat drop was just as intense as the former, and the anticipation building to each one never once faded.
Complete with crazy mosh pits, Kevin pouring water on lucky front-row fans and the duo chanting "I don't give a f***!" in unison with the crowd, their set was definitely not for the faint of heart.
Hippie fans have much to look forward to. The brothers disclosed that they are working on songs called 'Night Rider' and 'Ego Death,' set to be completed and released in the near future.
They're also looking ahead to more music festivals where they will bring the Sabotage experience.
"Personally, I'm prepared to lose my fortune at blackjack at Day N Vegas Festival," Kevin said.
Wherever they go, whether it be Las Vegas, Nevada or Wichita, Kansas, (where they were headed late Saturday night), the good vibes are and always will be present.
Leave a Comment
About the Contributors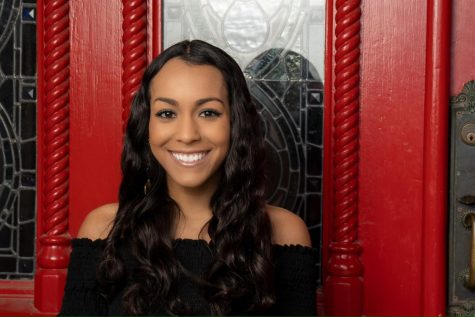 Gianni Zorrilla, Editor-in-Chief
Hey everyone! My name is Gianni Zorrilla. I study communication and journalism and digital media here at St. Edward's and am one of the Editors-in-Chief...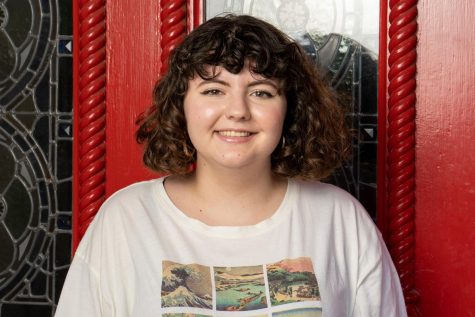 Sierra Rozen, Life and Arts Editor
Hi! My name is Sierra Rozen and I'm the Life and Arts editor. I'm a senior Communication major, with double minors in Journalism and Women's Studies. This...