From Aledo to ACL: Texas native aims to revitalize golden age of indie pop
Sloan Struble was a normal student in the fall of 2018. With plans to major in advertising at UT-Austin, he was just like any other young adult—that is, until the eve of his move to college. That night, Struble finished sculpting a Play-Doh likeness of his head that would eventually become the art for his debut album under the pseudonym Dayglow. 
"Fuzzybrain" is a sunlit dream, and thousands have basked in the brightness. The positively spirited indie pop album, released following the success of single "Can I Call You Tonight," has received over 10 million plays on Spotify since its late 2018 release and continues to be the musical pep talk we all need every once in a while. 
"I didn't expect the reaction that it's had," Struble says, still trying to make sense of the whirlwind. "It blows my mind pretty much every hour of the day."
Struble began making music when he was 10 years old, courtesy of his cousin's GarageBand. He's been obsessed with the idea of creating ever since, and picked up some guitar skills along the way, but it wasn't until years later that he discovered the inspiration behind his personal sound. 
In his late teens, Struble sat at the latter cusp of indie music's peak, a golden age stocked with grooves from the likes of MGMT's early releases to the tantalizing delirium of Passion Pit's "Gossamer." 
"I think subconsciously I'm trying to create that again," the singer/guitarist says. Not only did he take notes from legends of the genre, but created his own distinct qualities to throw into the mix—all in his childhood bedroom in Aledo. And thus, "Fuzzybrain" was born. 
Like most post-internet artists, Struble is well aware of the ways social media has revolutionized the promotion and distribution of music. His eight-track album garnered listens almost exponentially.
"I kind of have to owe everything to streaming platforms," Struble says, mentioning the ease it granted him in sharing self-produced music. "It's really cool to exist at this time…I think it's amazing that anybody has the opportunity to just make something and see what happens."
The idea of ever going back to college is lost on Struble. 
"To be honest, I don't remember what my plan was," he admits. "Music has pretty much been what I would hope would happen." At 20 years old, and with his whole life in front of him, the young artist simply plans to ride the cosmic tidal wave that has become of his passion.
As for upcoming releases, Struble likes to maintain an air of playful mystery. With a cheeky smile, the only thing he chooses to disclose is that he's "working on some fun stuff." Fair enough. 
Leave a Comment
About the Contributors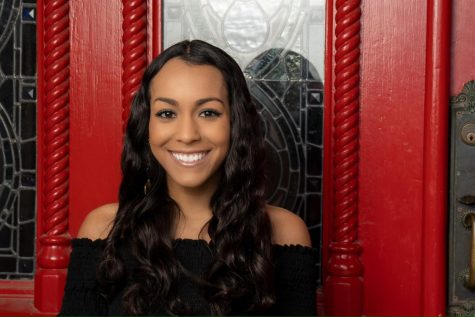 Gianni Zorrilla, Editor-in-Chief
Hey everyone! My name is Gianni Zorrilla. I study communication and journalism and digital media here at St. Edward's and am one of the Editors-in-Chief...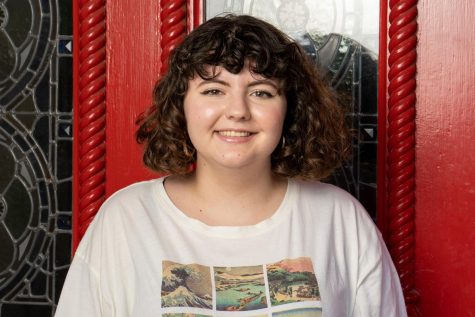 Sierra Rozen, Life and Arts Editor
Hi! My name is Sierra Rozen and I'm the Life and Arts editor. I'm a senior Communication major, with double minors in Journalism and Women's Studies. This...