Levitation to bring psychedelic soundscape, immersive music experience to Austin
There's a steady, rhythmic hum of anticipation hanging in the Austin air. Tomorrow night, this hum will merge with the droning soundscape of psychedelia as Levitation Festival kicks off its eleventh year. 
Imagine if every band performing at Austin City Limits Music Festival echoed the stage presence of Tame Impala — reverb-drenched instrumentation, esoteric lyricism, synthesizer-generated delay loops and an infectiously casual demeanor through it all. This is the atmosphere of Levitation.
The beloved psychedelic rock spectacle, which expanded its 2019 lineup with 40 acts, will feature legends of the genre including The Flaming Lips, John Cale of The Velvet Underground, Devendra Banhart and Austin's own the Black Angels. 
Levitation isn't your typical festival-in-a-field. Following a one-year hiatus, it triumphantly returned in 2018 with a new festival-grounds blueprint. For the first time in a decade, shows took over multiple revered music venues across the Red River District and East Austin. 
Local bands played intimate holes-in-the-wall like Barracuda and Mohawk while headliners hit Stubb's Waller Creek Amphitheatre, which has been voted one of the top 50 music venues in the country. This year, festival grounds have expanded from eight to 10 local venues, so Austin is set to be even more sound-saturated than usual. 
Over the years, Levitation has seen industry icons from the likes of The Brian Jonestown Massacre, to Ty Segall and Ariel Pink. This year's lineup continues in offering long-time fan favorites, while highlighting smaller musical acts like Cosmonauts, Allah-Las and Elephant Stone. 
Say goodbye to the luxury of ACL's 10 p.m. end time; Levitation does not shy away from a late night. Texas natives Holy Wave take the Barracuda stage Thursday at midnight, while Japanese psychedelic group Kikagaku Moyo won't make an appearance until around 1 a.m. Attendees will sacrifice a few extra hours of sleep, replaced by a waking dream of lights and audio-induced ecstasy. 
Kikagaku Moyo translates to "geometric patterns," only fitting for the visual experience that awaits. Levitation is just as much a visual art event as it is a music event, featuring teams of video and light projection artists at every venue. Vibrant, personalized posters for each band will also be on display and available for purchase at Stubb's. Rob Fitzpatrick, the festival's curator, invited artists from around the world to design original artwork for the 2019 poster show. 
Over the years, Levitation has proven to be a beacon for music lovers on an international scale. Experimental, unique and characteristically unpretentious, it continues to draw in Austinites and travelers alike, attracting over 10,000 attendees last year alone.
Levitation, by nature, has been on the rise from the start, and it will only continue in its ascension of the ranks of notable US music festivals. Grab some last minute tickets and float around downtown this weekend if you get the chance. 
Levitation takes place Nov. 7-Nov. 10.
View Comments (1)
About the Contributor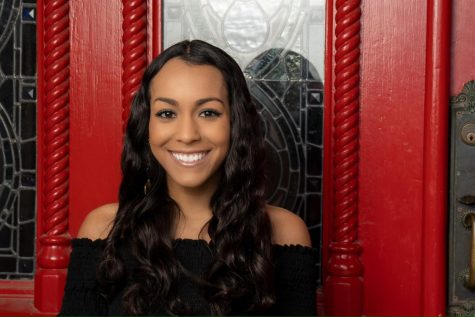 Gianni Zorrilla, Editor-in-Chief
Hey everyone! My name is Gianni Zorrilla. I study communication and journalism and digital media here at St. Edward's and am one of the Editors-in-Chief...