Ultimate Spinach's urging of the inner journey echoes 50 years later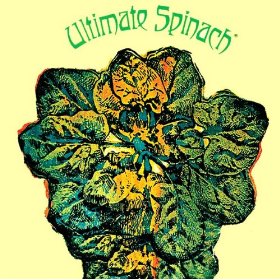 There is such a distinct quality to '60s psychedelia. It has an instant know-it-when-you-hear-it type sound. Characterized by heavy, riff-based guitar work, distortion and fuzzy tones, the genre still endures today. 
While bands like the 13th Floor Elevators, Jefferson Airplane and the Grateful Dead expertly encapsulate the feeling, other relatively unknown bands — if you consider a Spotify following of just over 91,000 unknown — can have the same effect. 
Enter Ultimate Spinach. Whether it be drugs, peace, love, anti-establishment or the like, bands of this era molded the original, and now ever-morphing culture of psych rock. Ultimate Spinach contributed to the mix with the release of their sophomore record, "Behold and See," and over  50 years later, it still reverberates. 
Ultimate Spinach was an American psychedelic rock band from Boston composed of members Ian Bruce-Douglas, Russell Levine, Richard Nese, Geoffrey Winthrop and Barbara Jean Hudson. The band formed back in 1967, right at the peak of psych rock, at the height of the Summer of Love and just two years shy of Woodstock. Impeccable timing, huh?
The record opens with the rich, vibrato-heavy voice of Hudson in "Gilded Lamp of the Cosmos," eventually transitioning to that of Bruce-Douglas. It is a sensory overload as "Frozen sounds cascade from your hands" and "Whispering fires envelope and tint everything that you see."
"Behold and See" only has eight tracks, but its overall message still gets across: prioritize the inner journey. This is most evident in track four, titled "Mind Flowers." 
"Mind flowers/Pretty mind flowers/Take a trip to the center of your mind," the song opens. 
As their most popular track, it boasts over 2.5 million streams on Spotify, a huge feat considering the remainder of their discography has never once surpassed the 1 million mark. 
"The Bosstown Sound," once a prolific and revered marketing campaign promoting psych rock bands in Boston, has since faded into the droning soundscape of psychedelia's past. But a listen to "Behold and See" can quickly revitalize its significance. 
The campaign harnessed the hallucinogenic essence of psychedelia, or acid rock, in order to drive the movement forward. While numerous bands were involved, Ultimate Spinach was at the helm. 
While lacking the characteristic keyboard solos of their debut, self-titled album, the band's sound is still recognizable. As for the vital message of prioritizing the inner journey, the instructions for successfully embarking on it are quite vague. 
"And shouldn't you do some growing, go away/And don't come back until you've got something real to say/Because you're playing a game and baby life just ain't that way," Bruce-Douglas sings in "Where You're At." So, what exactly constitutes what is "real to say?" And what is life, according to these standards? 
It's confusing, but I will say, the explosion into the controlled chaos of drums and guitar suddenly makes it make sense, at least sonically. 
"Jazz Thing" is also a notable track. 
"You come on strong, you need nobody's help/It's plain to see you just don't know yourself." Again, the band accuses listeners of lower planes of consciousness, vaguely urging exploration of what is beyond. 
The song does end on a positive note, though. 
'You worked out all the tension inside your head/Because you found reality instead/Now there's peace within your love/At last you found what you were dreaming of."
Congratulations, you've found yourself! Although the transition from a lack of self-awareness to sudden self-awareness does not contain a step by step instruction manual, the song does emphasize what the ultimate goal is: peace and love. 
While artists like this often try to take on the role of some sort of enlightened guru who has attained self-actualization, which can seem a little pretentious, there is some value embedded in the lyricism. 
The '60s were a zeitgeist of the inward journey and counterculture, after all. Ultimate Spinach fed into the rapture of a significant cultural moment. And I think we have a pretty good idea of what exactly this "ultimate spinach" symbolizes.
Leave a Comment
About the Contributor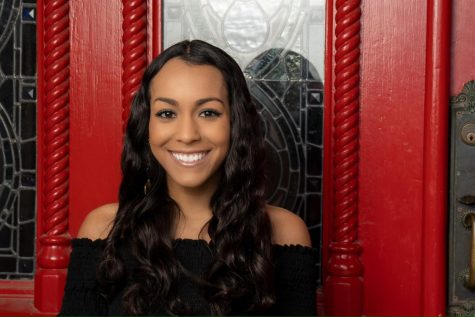 Gianni Zorrilla, Editor-in-Chief
Hey everyone! My name is Gianni Zorrilla. I study communication and journalism and digital media here at St. Edward's and am one of the Editors-in-Chief...