Liam Payne releases 'LP1'; hopefully there's no 'LP2'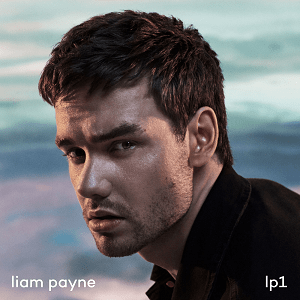 I think we've always wanted to see the best in Liam Payne. One Direction's unofficially official teddy bear (who, now nearly 10 years after the band's formation ironically has a son named Bear — but that's beside the point) had humble beginnings on "The X Factor" with his sweet demeanor and even sweeter voice. 
The great boy band breakup of the 2010s sent shockwaves throughout the fanbase, rendering fans directionless as they took their picks at which of the five respective solo careers they would follow. Spoiler: most chose Harry Styles. While we weren't necessarily rooting for Payne with the inexhaustible fervor that we had for One Direction, we at least wished him the best. 
But then he released "LP1." 
"I don't wanna be broke when I d-i-e / Wanna be livin' it up in VIP / Tryna get in the club, they wanna see ID / Want me to wear nice shoes and a t-i-e," the album begins. 
Let's be real — I wasn't expecting a Nick Jonas or Justin Timberlake level post-boy band debut from Payne. It's clear that he didn't choose to veer off the beaten path like former bandmate Styles and his soft rock direction, but instead opted for the severely-beaten, nearly decrepit path of club beats and shallow themes. 
"LP1" debuted at No. 111 on the Billboard 200, never once claiming a spot in the top 100. Ouch. It has an average score of 44 out of 100 on Metacritic, making it the site's worst reviewed album with seven or more reviews of 2019. This is all very harsh, but with good reason. 
Upon listening to "LP1" for the first time, I found myself audibly cringing, even shouting "NO" several times throughout. I can't recall the last time an album evoked this kind of reaction. And trust me, I'm not the only one. Fans turned former fans took to social media to point out the problematic themes laced throughout the record, poke fun at badly written lyrics and discuss the overall lack of substance. 
While "Strip That Down," the album's lead single, isn't a lyrical masterpiece, it is undeniably catchy and just okay enough to sing along to with friends at parties. "For You," recorded with English singer Rita Ora and released in early 2018, was also well-received. 
The record as a whole does not reflect its singles, though. With eight features, the 17 track LP feels like an overly-crowded room, echoing with the deafening clangor of no substantial conversation whatsoever. 
If that metaphor doesn't work for you, in more realistic terms, the album has as many features as an EDM record would, but much less direction. At least the beep-boop music can be imbued with listeners' personal perspectives. The hoard of collaborations may have helped in building release anticipation, but couldn't save the work as a whole. 
Payne allows us a glimpse into his heart with dismal break-up tracks "Remember" and "Heart Meet Break," but any empathy evaporates upon hearing the shallow "Rude Hours" a couple songs later. 
Track 10, "Both Ways," has faced rampant criticism. Following the album's Dec. 6 release, the hashtag #liampayneisoverparty took Twitter by storm. Listeners accused the singer of fetishizing bisexual women, which sparked fierce debate over social media platforms. The negative response and generally creepy lyricism landed the track on Forbes' top 10 worst songs of 2019 list. 
The only redeemable songs off the album are singles released prior, including "Strip That Down" and "Familiar" (and I'm giving "Strip That Down" A LOT of credit here). "Familiar," with the help of reggaeton chart-topper J. Balvin, has a make-you-move flair that makes it stand out. Funny enough, both singles have a feature so that Payne's voice is not drowned out by the records ongoing, generic trap beats. 
To top it all off, the album closes out with a Christmas ballad. Yes, a Christmas ballad. "All I Want (For Christmas)" seems awkward and out of place, proving that, no, a December release date does not validate a random Christmas song on your debut album. 
I'll admit, it's quite sad to see the fateful descent of a heartthrob who was the object of teen girl affection circa 2012. Payne is a talented vocalist, but his debut album doesn't showcase his range. While "LP1" suggested pockets of potential prior to its release, it ultimately falls short after the fact. And just for facts sake, the amount of records sold in its first week? 9,500. 
Anyway, have you listened to "Fine Line" by Harry Styles?
View Comments (3)
About the Contributor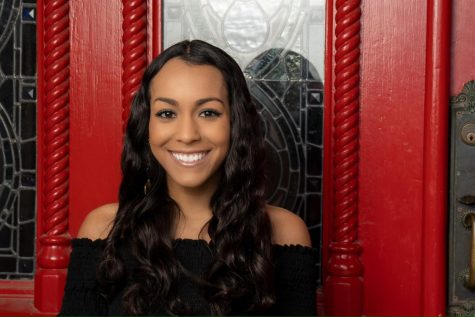 Gianni Zorrilla, Editor-in-Chief
Hey everyone! My name is Gianni Zorrilla. I study communication and journalism and digital media here at St. Edward's and am one of the Editors-in-Chief...