Harry Styles walks 'Fine Line' between cynical heartbreak, overt happiness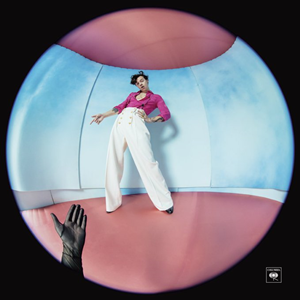 At this point, solely attributing Harry Styles to One Direction should be a crime. With the release of his sophomore album, "Fine Line," Styles, while still in the works of discovering himself, is blazing a path of his own — and he deserves all the time in the world to do so. 
While it may be hard to recognize a former boyband member as a rock star, it is exactly what Styles has earned. "Fine Line," released on Dec. 13, proved to be an instant commercial success, debuting at #1 on the Billboard 200 chart and kicking off with 478,000 units in its first week (393,000 of which were full album sales). This marks the second time Styles has landed at #1. Any future releases will surely launch him straight back to the top, so he may as well get comfortable up there.
In fact, he's starting to. Since the release of his debut, self-titled album in 2017, it seems Styles has grown into himself as an artist. It's evident in his eccentric clothing style (which apparently contains a piece of former girlfriend Camille Rowe: refer to track five), his music, his fierce individuality and brimming confidence. 
There is no denying that Styles is a scholar of his influences. Sprinkles of Bowie litter the record like stardust, making it clear that Styles has listened to his discography a time or twelve. Mick Jagger-like shouts give it a playfully confident aura. Bits of his idols are scattered throughout the record to create a cosmic mosaic depicting the face of a burgeoning flare-pantsed legend.
On "Fine Line," Styles is a flirt when it comes to genres and a cynical romantic when it comes to heartache.
While Styles told Rolling Stone that the record would be "all about having sex and feeling sad," he didn't emphasize just how melancholy it would actually be. But let's begin with the spirited sounds. 
The album's three singles are all explosive in their own right, and perhaps even the best on the record. Styles knew what he was doing in releasing the feel-good "Lights Up," the zesty "Watermelon Sugar" and contagiously funky "Adore You" in a perfectly ordered procession. 
Fresh funk pop shows a clear deviation from his folk-saturated debut. Following the parade, the record slows down into a mid-section valley of ballads. "Cherry" and "Falling" are the official tear-jerkers of the album. While rumored to be about Styles' aforementioned ex, the tracks are also exploratory of his own shortcomings. 
"What if I'm someone I don't want around?" Styles sings in "Falling". 
"To Be So Lonely" follows suit in self-deprecation as Styles reveals that he is "just an arrogant son of a bitch who can't admit when [he's] sorry." The track strikes me as the young, starry-eyed son of a Paul McCartney original, perhaps from the "Ram" era. Fitting, as McCartney is Styles' greatest songwriting influence. 
"She" hurts. Put simply, it feels like a solemn walk downtown in the rain. The city doesn't even matter. You're just downtown. And it's raining. The bass carries the song with a strength unmatched by the remainder of the record. There is a raw power to it, and the album reaches its climax during the song's nearly two minute guitar solo. 
Pondering claims that Styles ate magic mushrooms while making the album? Simply listen to "Treat People With Kindness." It's the ultimate trip and a breath of fresh air amid the record's running theme of loneliness. With echoes of the Beatles' "Flying" or even "Magical Mystery Tour," it is yet again evident that Styles has taken notes from his predecessors (and apparently dabbles in their consumption practices, too). If you can't quite see it, at least the electric guitar/bongo/rhythmic clapping breakdown is the kind of moment you replay the song just to experience again. In a world where bad things run rampant, just be a decent human being. 
This album reminds me of a lot of things. "She" pays homage to the Beatles. I can't help but hear echoes of "I Want You/She's So Heavy" in the thick basslines. The trumpet towards the end of "Fine Line" reminds me of a Beirut song. The intro to "Cherry" reminds me of a Paper Kites song, and "TPWK" can be compared to a Queen/Electric Light Orchestra love child. The interesting thing is that these reminders do not take away from the originality of the record, but bolster it in the best way. 
As the record quietly concludes with two single keys of the piano, you'll be left awestruck by the emotional high you've just come down from. Take a moment to breathe, let the final tears stream down your face, then hit replay and begin the cycle again.
Styles is forging his authentic brand through sound. At times, throwing several genres onto a record can make it seem incohesive, but in Styles' case, what's wrong with a bit of madness? It is clear that Styles aims to establish himself as a legend. I see this as a possibility. Growing more and more confident in his quirks and risks, who knows what else could be up his poofy, floral patterned sleeves?
View Comments (1)
About the Contributor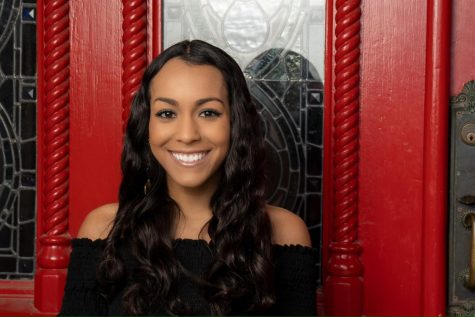 Gianni Zorrilla, Editor-in-Chief
Hey everyone! My name is Gianni Zorrilla. I study communication and journalism and digital media here at St. Edward's and am one of the Editors-in-Chief...