Manu Ginobili's legacy surpasses basketball, retires from NBA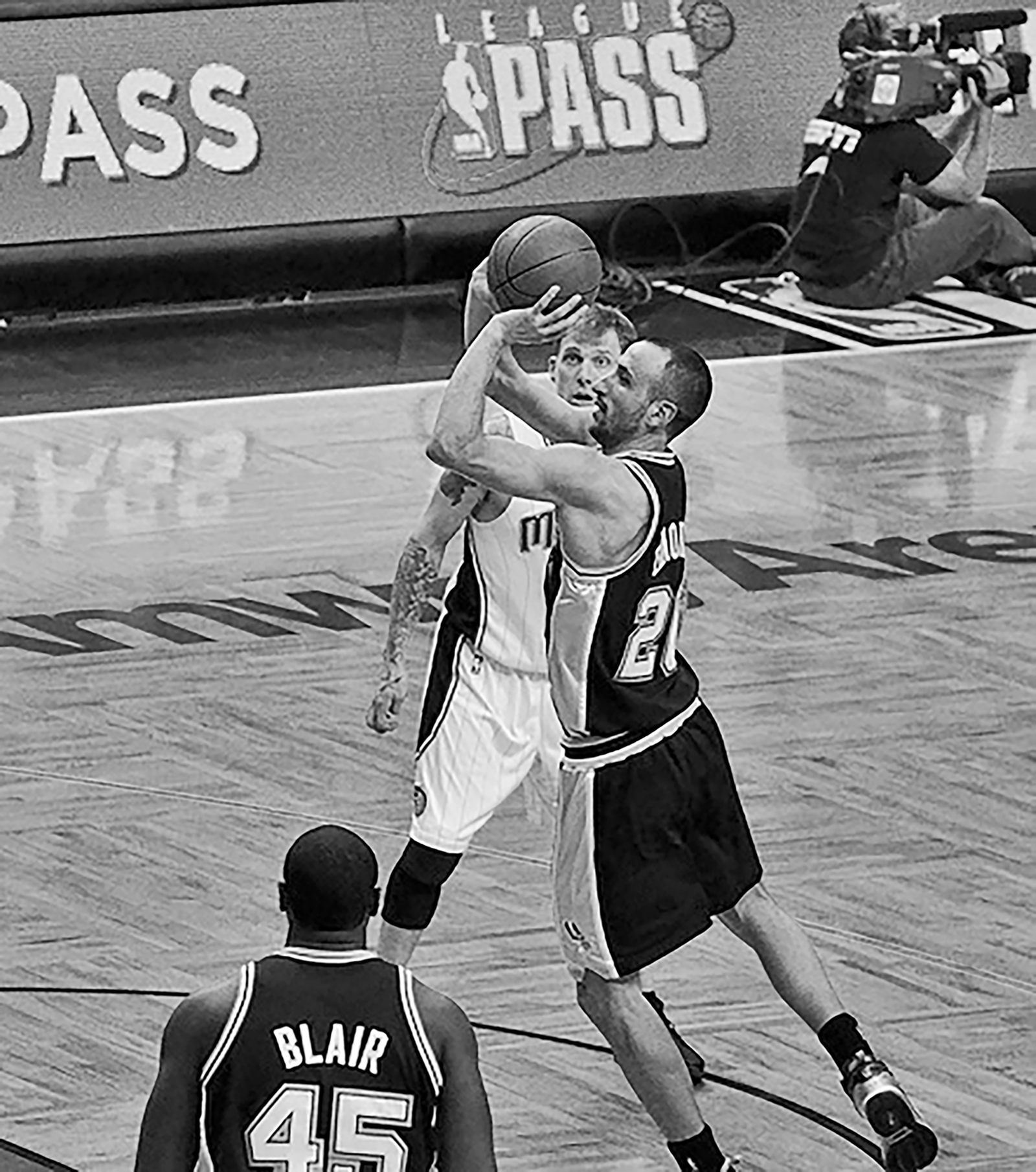 Justin Gongora, Sports Writer
September 11, 2018
On Aug. 27, San Antonio Spurs guard Manu Ginobili announced that he is retiring from the game of basketball at age 41, concluding his undoubtedly Hall of Fame career.
Over his 16-year NBA career, Ginobili appeared in 1,057 regular season contests, average 13.3 PPG, 3.8 APG, and 3.5 RPG. Though those numbers might not jump off the page, his impact on a basketball court goes much further as he directly contributed to many impressive accolades. Some of his most notable accomplishments include: winning four championships with the same franchise that drafted him, earning two-time All-Star and two-time All-NBA selections and impressively leading the 2004 Argentina Olympic basketball team to Gold against a more talented USA national team.
Nearly drafted absolutely last in the 1999 NBA Draft, the smooth shooting lefty would go on to drastically exceed expectations as his value definitely skyrocketed as he developed.
He would particularly make his presence known as he innovated the game by his playmaking abilities, ball-handling and popularizing and perfecting his now trademarked "euro step".
Since the popularization of Ginobili's euro-step the move has become a pivotal skill to have in the game of basketball. Many different players, including James Harden, the 2018 NBA Most Valuable Player, grew up idolizing the Argentinian lefty and began incorporating much of Ginobili's game to their own — including dazzling playmaking and his iconic euro step.
The Argentinian proudly worked with the NBA's global ambassadors program to help spread the sport throughout the globe. NBA commissioner Adam Silver said, "He is one of basketball's greatest ambassadors who believes in the power of sports to change lives. And for 16 years, we were fortunate to watch a legend compete at the highest level. Thank you, Manu, for a career that inspired millions of people around the world."
For the people of San Antonio, Manu Ginobili gained much respect throughout the communities of the widely recognized Spanish-speaking city. The Argentinian had especially close ties with the Hispanic communities of San Antonio where people of Hispanic or Latino descent make up 63.6 percent of its estimated 1.5 million population. With Ginobili's arrival from Argentina in 2002, the Spanish-speaking locals had a star who they could both relate and look up to.
In fact, this impact was so notable and well-known that Spurs writer Mike Monroe stated that, "there is no question that the Hispanic community in San Antonio, the largest in the United States, considered Manu one of their own."
It is now the end of an era as the iconic Spurs big three of Tim Duncan, Tony Parker and Manu Ginobili have officially moved on from the organization. It's practically inevitable that Manu Ginobili will have his jersey number 20 hanging in the rafters of AT&T Center as his legacy will continue to live on through his impact on the game of basketball, the city of San Antonio, international fans and the Spurs organization. Gracias por todo, Manu.