Which NFL Texas team has the brighter future?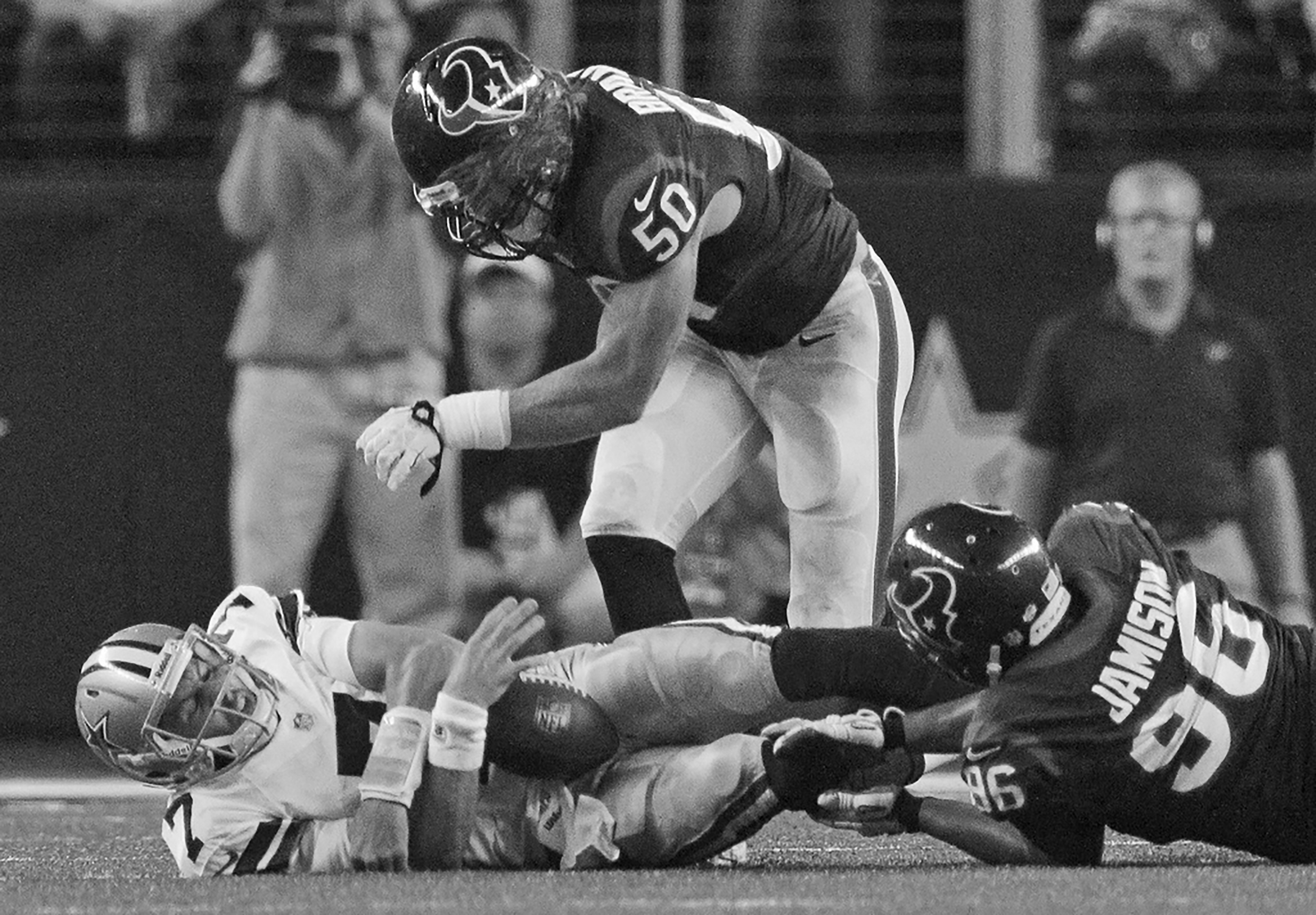 Both the Dallas Cowboys and Houston Texans have solid  grounds to claim bragging rights as the best football team in Texas. But which club will reign superior during the 2018-19 season?
DALLAS COWBOYS:
People are quick to forget the success the Cowboys had less than two seasons ago when they finished 13-3 and ranked first in their division. Though they did have what many would consider a "down year" last year, they still finished with a winning record of 9-7 and much promise.
While the departures of Jason Witten and Dez Bryant is the cause for some concern, it could also  open doors for other receivers to step-up, leading defenses to wonder who the best option to cover each game will be.
Not to mention, we have seen quarterback Dak Prescott at his highest and at his lowest. With an off-season to continue improving his skills along with the dwelling pressure to effectively operate the offense of America's Team, Prescott could be in for a career year as he has had a respectable 45-17 touchdown-interception ratio in just his first two seasons in the NFL.
Recognized as a consensus top-5 running-back around the league, Elliott enters his third year with a chip on his shoulder. Even through a season with a six-game suspension looming over his head, Elliott still managed to finish with nearly 1,000 rushing yards.
Along with one of the best offensive lines in football and a young, underrated defense, Dallas can exceed expectations and finish as one of the better teams in the NFC; maybe in the entire league.
HOUSTON TEXANS
Coming off an injury-riddled 2017 season, the Houston Texans are looking to improve from last year's disappointing 4-12 record. While last year's season did not necessarily go as planned, it did ignite Texans fans with a sheer sign of hope as rookie phenom quarterback Deshaun Watson took charge of the offense and completely put the Texans on the map.
Though the tragic ACL tear ruined the unbelievable success he was having, Watson proved that he can hold his own when compared to other elite quarterbacks in the NFL when he collected 21 total touchdowns in just seven games. Now that he's fully healthy and has experience, the huge playmaking upside for this second-year quarterback is through the roof.
Also returning to the team from injury is one of today's best defensive threats JJ Watt, the heart and soul of the team. Along with All-Pro linebacker Jadeveon Clowney and their newest offseason acquisition Tyrann Mathieu, Houston's defense looks like it could be one of the scariest in the league.
The young quarterback is also lucky to have one of the league's most dynamic players to throw to, Deandre Hopkins, a well-recognized top three wide receiver in the league as he led the NFL in receiving touchdowns last season.
An explosive offense combined with a near elite defense is the perfect recipe for the Texans to emerge as a force to be reckoned with.