Gripping reality, eerie performance stand out in Western documentary
Hang on for a minute...we're trying to find some more stories you might like.
A small, ghostly mining town in Arizona sounds like the backdrop to a John Wayne Western film. In Robert Greene's documentary "Brisbee '17,"  it is the setting of one of the many true untold stories of the wild west during World War I.
Brisbee, once a thriving mining town, is now plagued with a missing economy hidden in the abandoned mines and a past that it doesn't fully know how to reckon with. The town was responsible for deporting almost 1,200 of its citizens after local miners went on strike. On one nightmarish day in July of 1917, in fear of communism, the town deputized many citizens to round up and deport anyone who sympathized with the strikers.
The film is half oral history and half performance. There is no grounded storyteller or a  single perspective. Robert Greene uses the town to tell its story in a way that one of the reenactors describes as a big group therapy session at the end of the film. It is citizens telling their town's story– one that no one knows about. A story that the mining companies kept hidden for 100 years, and a story that the town doesn't know how to honor.
Greene casts Brisbee residents to perform the reenactment scenes. The story of Brisbee is horrific, yet innocence is the only way I can think to describe the performances.
When watching each reenactment, the actors feel like professionals. There is physical anger and emotion on each person's face on each side. These performances guide the audience along from interview to interview, creating a masterfully done non-traditional documentary where you get more from the performances than the interviews.   
This is not your typical Ken Burns documentary. The performances scattered throughout the film make it feel like a docudrama while the interviews ground the audience into reality. Each scene of the reenactment has a dark, eerie and powerful cinematic score paired to it, seeming to belong in a murder mystery thriller rather than a documentary.
The score is used for both sides of the reenactment, portraying each side as a menacing threat to each other. Many residences see validity in both arguments even after 100 years.  
The audience gets to see, hear and live this complex event within the town. Every shot in this film is beautiful, from each interview to the b-roll used and the reenactments. Greene is not afraid to let shots linger on someone or something while an interview proceeds in the background.
"Brisbee '17" blends traditional documentary techniques and masterful storytelling to propel an interesting, unknown story into the spotlight. This Sundance Film Festival selection is a stark comparison to the conversations being had about local border patrol and ICE agents without mentioning them once in the film.
This is a must-see documentary that will take viewers on a ride through a day repressed by Brisbee locals for 100 years. Only now are people willing to talk, and Robert Greene is the man to start the conversation. "Brisbee '17" is playing at the Austin Film Society Cinema for a short time and is worth finding before it is gone.
About the Contributors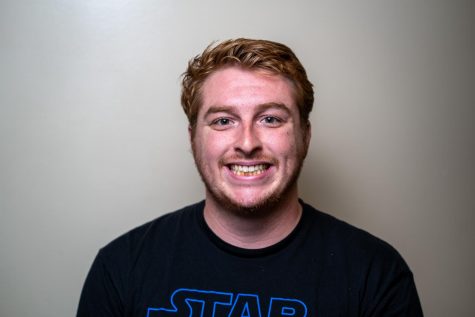 John Walker, Life and Arts Editor
MY name is John Walker, and I am one of the Life and Arts Section Editors. I'm a senior Communication major and journalism minor from Los Angeles, California....