SEU soccer coach, senior earn seasonal conference awards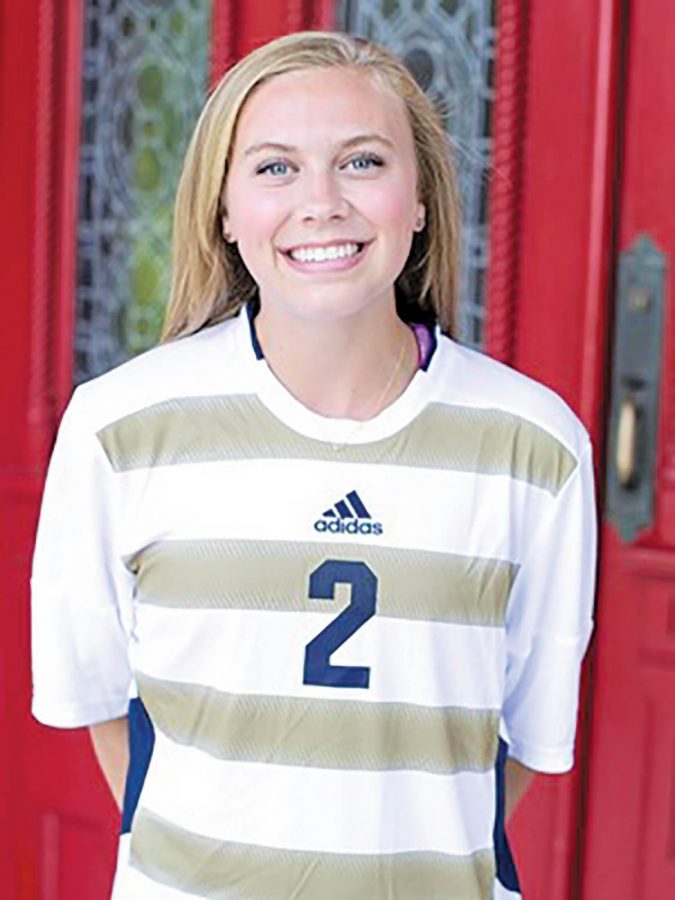 Sammie Dufek, Sports Writer
November 6, 2018
The SEU women's soccer team had another winning season, as they finished 12-4-1. They won the Heartland Conference title and received two huge honors. Head coach, Nick Cowell, earned Heartland Conference Coach of the Year and senior Sabrina Cone earned Heartland Conference Player of the Year.
Although Cowell acknowledges that he is always looking to win, he said the most rewarding part of being a coach is seeing his players develop, become confident and build relationships.
"The environment attracts quality student-athletes: excellent soccer players who are motivated to do well in the classroom, and give back to the community," Cowell said.  
Cowell attributes the team's success to the program's culture, their chemistry and the players' determination. "They are scrappy…even when they don't play their best. They are difficult to beat and play hard defensively," Cowell said.
Cowell shares his award with the whole team and the coaching staff. Cowell said that without them, the team's win would not have happened. He said he is proud of Sabrina Cone and her collegiate career, as she overcame a serious knee injury back in high school.
"Her story is one of resilience and hard work. I am so happy for her recognition. She has been an exemplary leader and captain and there isn't one person who has a bad word to say about Sabrina," Cowell said. "She was voted Freshman of the Year in the conference after her first season, and it is fitting that she has now been recognized as the conference player of the year."
Sabrina Cone has played at St. Edward's all four years. Initially, Cone said she was shocked to receive her award, but once it sunk in, she felt honored.
"[It was] an awesome feeling because it was recognition for the hard work that we had been putting in since August," Cone said.
Cone's main goal this season was to become team captain. In previous years, Cone demonstrated leadership. She wanted to provide that same leadership this year. Cone also said that her teammates' support motivated her to to be the best she could be.
Cone said she will miss the SEU women's soccer team– especially now that season is officially over. "I'm going to miss being a part of a team made up of really awesome humans and I think more than anything, I am going to miss competing with them," Cone said.
Looking into the future, Cone knows soccer will continue to be a part of her life. Her main focus now is applying to graduate school. She hopes to get her master's in social work. Other than that, she wants to enjoy her time on the Hilltop while it lasts.